ETS KL Sentral Sungai Petani
KTM Train Schedule (Jadual) & Fares
Travel on the ETS KL Sentral Sungai Petani high-speed Electric Train Service is quick and convenient with a number of departures a day in either direction.

With all Intercity Express Trains now cancelled on this route, the ETS Train is now the only way to travel from Kuala Lumpur to Sungai Petani by train (and vice versa).

ETS Schedule from KL Sentral to Sungai Petani (SP)

---
*****
New ETS Timetable valid from the 11th of October 2019.
To see the full new ETS schedule for all northbound trains click here >

---
New KL to Sg. Petani ETS Schedule from the 11th of October 2019:
To view the timetable in the opposite direction from SP to KL click here >

* EP 9274 is a new service that now includes a new Business Class coach.

All trains operate daily.

For the full timetable and seating plan for these fast ETS services, click on the relevant train number:
---
EG numbered trains are ETS Gold Services.
EP numbered trains are ETS Platinum Services with fewer stops along the route.
---
---
For information on Sungai Petani Railway Station click here >

---
For alternative travel from Kuala Lumpur to Sg. Petani by bus:
Visit our online bus booking page here to find schedules and fares >

ETS Ticket Prices Kuala Lumpur - Sungai Petani

Tickets on the ETS Train from Kuala Lumpur Sentral to Sg. Petani vary depending on which type of servive you choose:
For ETS Gold ticket prices click here >
For ETS Platinum prices click here >

To see a full list of all ETS Fares to/from KL Sentral in Kuala Lumpur click here >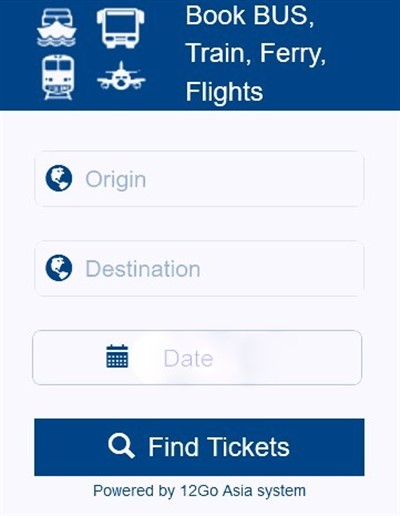 Booking Tickets for the ETS KL Sentral Sungai Petani Train

Advance booking for these trains is highly recommended as trains can often run full during busy times of the year.
Train Tickets usually go on sale from a couple of weeks to a few months in advance (depending on any timetable changes that KTM are planning) and can be purchased from any ticket counter at any KTMB main railway station.
If you can't make it to the station or just want to save yourselves the time and expensive of travelling there just to buy your tickets:
You can easily book your tickets online, either directly from the KTMB website, or for an easier / quicker booking, you can use an online ticketing agent.

To book your tickets online either way now click here >

ETS trains to Kedah main page >

KL Sentral ETS Trains main page >