Train 177 Timetable Thailand
Train 177 is the only Rapid service that leaves from Bangkok's secondary railway station, Thonburi, on the Southern line to the town of Lang Suan in Chumphon province on the Gulf of Thailand.
This service is faster than the Ordinary trains that leave Thonburi, with far fewer stops along the way, so is a good alternative for those travelling South to the beaches of the Gulf of Thailand.

Train 177 Schedule
For information and travel details to Thonburi station click here>>>

Seat Classes on Train 177

There are just two different classes of seats on train 177 and no sleeping berths :

3rd Class Seats in fan cooled coaches.
2nd Class Seats in fan cooled coaches.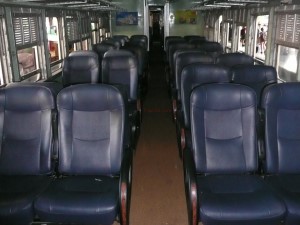 2nd Class Coach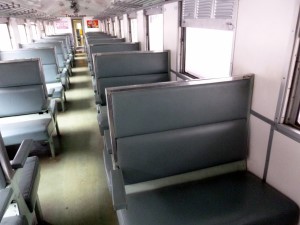 3rd Class Coach
If you are heading South from Bangkok and want a sleeping berth, you will have to head to the main station in Bangkok, Hua Lamphong, where there is a much greater choice of departures on the Southern Line.
Click here to view departures from Bangkok to all the major destinations in Thailand>>>

Ticket Prices

For fares from Bangkok to popular destinations, please see the following pages on our site :

---
Please note : the schedule on this page is for information only and may have changed before you travel.
Please check directly with the State Railways of Thailand (SRT) by either :

Telephoning the 24 hour SRT Call Centre on 1690 (within Thailand).
Visit any Thai railway station.
More Trains to and from Thonburi Station Bangkok
Thailand Train Timetables main page
---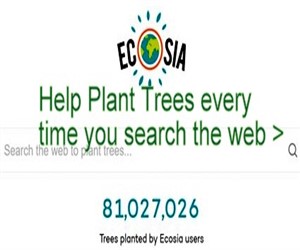 Ecosia - Search the Web - Plant Trees >