Book Tickets on Malaysia Railway Website
(Tempah Tiket di Laman Web Keretapi Malaysia)

The KTM E-Ticket booking system is now the cheapest and best way to book train tickets in Malaysia online.
Ticket prices are now the same as you would pay at the station counter.

KTM has recently rebuilt it's website and you can now get into the KTM train booking system directly from the homepage.

The new KTMB Integrated Ticketing System (KITS) requires you to register for an account before you can make a booking.
The old https://intranet.ktmb.com.my/e-ticket/Login.aspx is no longer valid.

If you want to give the new KTMB booking system a try, here is the direct link.

Other booking options include using an online agent - The booking process is much simpler, but with added admin fees, train tickets are a little bit more expensive

If you want to try 12Go's train booking system click here >

Please Note : If you do have a problem with your tickets purchased through KTM, please do not contact us asking where your tickets are (numerous people have done so in the past) - you will have to contact KTM - they are the only ones who will be able to give you the answer!

How to Book Tickets on Malaysia Railway Website

(Cara Memesan Tiket di Laman Web Keretapi Malaysia)
First select your point of origin and destination and journey date and if you want a one-way or return ticket.

This is where you will have to know your Malaysian geography as all stations are listed under the state they are located in.
Now select the amount of passengers travelling.
Now click the search button.
If there are any seats available during that day, they will now appear on the screen.

Select which train you want to travel on by clicking on it and on the right hand side of the page under "Journey summary", click proceed.
Now you will either have to Log In.

Next you will have to enter all passengers names, passport numbers, date of birth and sex.

Next, select your seats.
Then the final step is the payment section.
Fill out your payment details and you are finally done.
You now have to either : Print out your ticket or save the ticket image to your smart phone.
You can also choose to have your ticket printed out at the station (you will need the ticket ID or reference number).

Booking KTMB Train Tickets Online main page >

---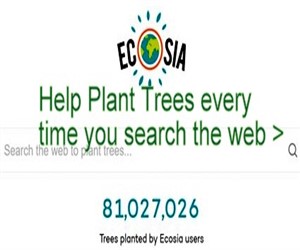 Ecosia - Search the Web - Plant Trees >