KTM KL Sentral Train Schedule 2021 (Jadual)
ETS & Komuter
The KTM KL Sentral Railway Station (stesen keretapi) is the major transport hub for the city of Kuala Lumpur, with KTM Berhad operating long distance services on the fast Electric Train Services (ETS) and shorter commuter services (komuter) around the city, Klang Valley and beyond.

Quick Links to Train Timetables:

KTM Train Schedule During Movement Control Order MCO / CMCO / RMCO - (PKP / PKPB / PKPP) 2021.
KTM are operating a reduced service for some routes during this period.
To see the latest train timetables currently in operation, please see the following links:
KTM Komuter Train Timetables (Jadual / 时间表) >

KL Sentral ETS Train Timetables
ETS trains to the north of KL Sentral run on either the KL to Padang Besar route, or the KL to Butterworth Penang route. Popular destinations to the north include Ipoh, Taiping, Penang, Alor Setar, Arau (for Langkawi), or to the Thailand border.

---
ETS Trains to the south of KL currently only go as far as Gemas (the upgrade to the line to JB Sentral has yet to be completed). If you want to travel further south than Gemas, you can connect to a Shuttle service from Tampin or Gemas to JB.

---
Popular ETS routes from KL Sentral Railway Station:

To Butterworth Penang ETS schedule >

To Arau ETS schedule (for Langkawi Island) >

To Padang Besar (Thailand border and connections to Hatyai) ETS schedule >

To Sungai Petani ETS schedule >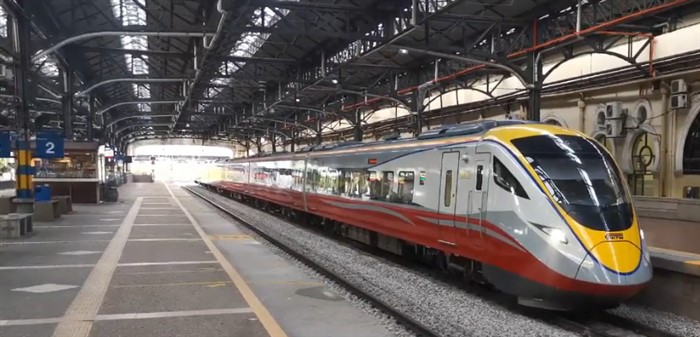 ETS2 train
KL Sentral KTM Komuter Timetables
KL Sentral Railway Station is the main interchange station for both KTM Komuter Train Lines in this area of Malaysia.
Commuter trains are cheap and frequent, running from the early morning, until the last trains in the late evening.

Batu Caves - KL Sentral - Tampin / Pulau Sebang Line:
This Komuter Line travels from the popular tourist attraction of Batu Caves, through Kuala Lumpur city centre, then heads south to TBS Bus Terminal (Bandar Tasek Selatan station), Seremban and Tampin.

---
Tampin - KL Sentral - Batu Caves Line:
For travel in the other direction from the south to Kuala Lumpur.

---
Stations on the Batu Caves to Tampin/Pulau Sebang Route (Laluan) are:
Taman Wahyu, Kampung Batu, Batu Kentonmen, Sentul, Putra, Bank Negara, Kuala Lumpur old station (Terminal KTM), KL Sentral, Mid Valley, Seputeh, Salak Selatan, Bandar Tasik Selatan (TBS Bus Terminal), Serdang, Kajang, UKM (Universiti Kebangsaan Malaysia), Bangi, Batang Benar, Nilai, Labu, Tiroi, Seremban, Senawang, Sungai Gadut and Rembau.
Popular Routes:

KL Sentral to Batu Kentonmen >

KL Sentral to UKM (Universiti Kebangsaan Malaysia) >

---
---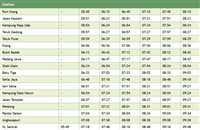 Port Klang to Tanjung Malim KTM Komuter timetable >
Port Klang  - KL Sentral - Tg. Malaim Line:
For travel in the other direction from Pel. Klang to KL Sentral.

All KTM train stations along the Tanjung Malim to Pelabuhan Klang (Port Klang) route (laluan) are:
Kuala Kubu Bharu (KKB), Rasa, Batang Kali, Serendah, Rawang, Kuang, Sungai Buloh, Kepong Sentral, Kepong, Segambut, Putra, Bank Negara, Kuala Lumpur old station, KL Sentral, Abdullah Hukum, Angkasapuri, Pantai Dalam, Petaling, Jalan Templer, Kampung Dato Harun, Seri Setia, Setia Jaya, Subang Jaya (for the Skypark Airport Link to SZB - Subang Airport), Batu Tiga, Shah Alam, Padang Jawa, Bukit Badak, Klang, Teluk Pulai, Teluk Gadong, Kampung Raja Uda and Jalan Kastam.
KTM Komuter train
Popular Routes:

---
KL Sentral to Kampung Dato Harun >

KL Sentral to Batu Tiga (Batu 3) >

KTM KL Sentral Skypark Link
A new KTM Komuter services from KL Sentral to Subang Airport (SZB) is now in operation.

This service connects KL city centre to the Skypark Terminal at Subang Airport, stopping only at Subang Jaya along the route, which takes just 30 minutes to get from KL to Subang Airport.

To see the latest timetables, visit the KTM official websites Komuter page here >

---
Related pages:

KTM Komuter timetables main page >

ETS train schedules main page >

How to get from KL Sentral station to KLCC (Petronas Twin Towers) >

How to get from KL to Penang Island (Pulau Pinang) by train >

How to travel from KL to Ipoh by Bus or Train >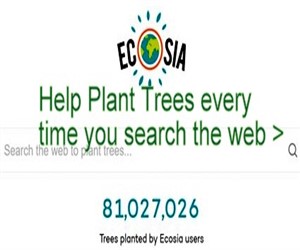 Ecosia - Search the Web - Plant Trees >