Buy Bus Tickets Online in Thailand
There are now a number bus companies that allow you to make advance bookings for buses to most of the main tourist destinations in Thailand nad beyond to neighbouring countries.
You can buy bus tickets online in Thailand from nearly all the places where most tourists to the country plan to go, including Bangkok, Chiang Mai, Chiang Rai, Phuket, Hat Yai, Hua Hin, Chumphon, Surat Thani, Krabi, Nong Khai, Khon Kaen, Udon Thani and many more destination within Thailand, or buy bus tickets from Thailand to Cambodia, Laos and Malaysia.
Use the online agent below to Buy Bus Tickets Online in Thailand

---
Just enter your point of origin, destination and travel dates in the search box to find the best routes and travel options between those two destinations.
Results will be all the travel options available including: train, bus, minivan, ferry, private transfer and flights, so you can compare the costs and find the best way to travel (depending on your budget).

One of the best ticketing agents that cover all of Thailand and the surrounding countries of Cambodia, Laos, Vietnam, Myanmar, Malaysia, Singapore ... is 12Go.
You can also buy combo tickets for buses and ferries to the islands, bus and train ticket combos or short haul flights within the South-east Asia area.

---
---
Bus and ferry tickets from 12Go are issued as E-Tickets for most routes.

---
Buses sold through ticket agents are often more luxurious than the state owned "Transport Company" buses and making an advance booking will not only guarantee you a seat on your chosen date of travel, it will also take all the stress out of going to the often chaotic and confusing bus stations that can be found in Thailand's major cities, days before to book a seat (saving you both time and money).
You can also purchase bus and ferry tickets combos to get you out to popular islands such as Koh Samui, Koh Phangan, Koh Phi Phi, Koh Tao, Koh Chang, Koh Lanta and many more of Thailand's beautiful islands.
Bus Station Information

For details about the main bus stations in Bangkok and Chiang Mai in Thailand, please see the following pages on our site where you will find all the information you need about the bus station and how to get there.
-  Northern Bus Station Bangkok >
-  Southern Bus Station Bangkok >
-  Eastern Bus Station Bangkok >
-  Chiang Mai Arcade Bus Station >

To book train ticket online in Thailand click here >

---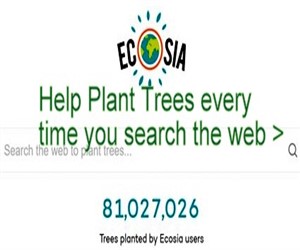 Ecosia - Search the Web - Plant Trees >