Hua Hin Train Station Timetable
Departure Times and Ticket Prices
On this page you will find information about travelling on the Hua Hin train to and from all the main destinations in Thailand and beyond into Malaysia and Singapore.
If you are travelling to this Royal seaside resort on the Gulf of Thailand, arriving by train is for many the best way to travel here, as the railway station is located right in the centre of the city and is within walking distance to the main beach, the main night-life area and many of the hundreds of accommodation options available, both budget and luxury.
Quick Links to Train Timetables from Hua Hin:

Butterworth, Penang (via Padang Besar) >
Chumphon (for boats to Ko Tao) >
Surat Thani (for boats to Koh Samui) >
---
For information on Hua Hin Train Station click on the picture link below: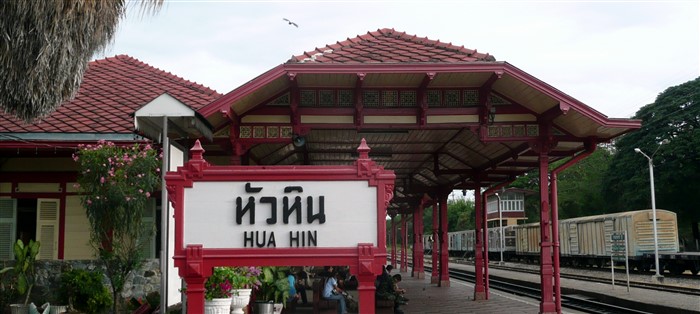 Hua Hin railway station Thailand >
Alternatively you could catch a bus to Hua Hin, but the new bus station is located a few kilometres away from the city centre meaning you will need a taxi or take a very long walk to get to your final destination.

Another option is one of the many minibus operators that run services to places like Bangkok, Pattaya and Kanchanaburi.
These "minivans" are a bit cramped for me. Okay for very short journeys, but a bit uncomfortable after a couple of hours.
They also have limited luggage space so you may end up paying for an extra seat for your bags.

If speed is not your priority, then the train is the best and most relaxing journey to take to get to Hua Hin, offering fine views of Thailand's lush green countryside along the way.

Trains to and from Hua Hin from the North

Bangkok
All trains heading to and from the capital stop in Hua Hin station and it makes a far more pleasant journey to get here by train than by bus or the high speed minibuses that zoom up and down the main highway.
Trains to and from Hua Hin for the South of Thailand

Less than 100 kilometres to the South is the provincial capital, which is famous for its great seafood and its three sweeping bays, including the lovely scenic Ao Manao beach.

The gateway to the island of Koh Tao Chumphon is best reached by train as the station is just a couple of minutes walk from most accommodation and is also the pick up point to the ferry ports located some distance outside the town.

Surat Thani for the ferry to Koh Samui and Koh Phangan
If you are travelling out to these popular islands in the Gulf of Thailand, you can catch the train from Hua Hin and connect with buses to take you out to the nearby ports for departures to the islands.

You have a choice of overnight sleeper trains that travel between Hua Hin and the southern city of Hat Yai.

There are two overnight sleeper services to the South-West city of Trang, gateway to the Andaman Sea and its islands.

Other destinations to the south:

Trains from Hua Hin to Malaysia

You can travel from Hua Hin by train all the way down to the border with Malaysia on the International Express that travels overnight from Bangkok daily. Read more here >
To get to Butterworth in Penang or Langkawi you now have to take a KTM Komuter train from the border station at Padang Besar.
For more about how to travel from Hua Hin to Langkawi by train, see our Bangkok to Langakwi train page here >

Or you can catch a train to Hat Yai then take a Shuttle service to the border.
Once at the order you can connect to the new high-speed ETS Trains to Malaysia's capital, Kuala Lumpur. and beyond, all the way down to Singapore (via Gemas).

Other Hua Hin Train Timetables

Trains to and from Thonburi station in Bangkok >
---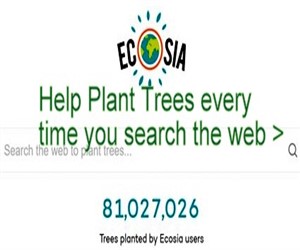 Ecosia - Search the Web - Plant Trees >