KTM Johor Bahru Train Times and Ticket Prices

On this page, you will find Johor Bahru Train information for destinations throughout Malaysia.
JB Sentral Railway Station has now become the most southerly station for all KTMB Intercity Trains.

From July 2015, all KTMB Intercity Trains will be terminating / originating from Johor's JB Sentral Railway Station.
Intercity Trains will no longer be travelling over the Causeway to Singapore Woodlands.
Trains from JB to Singapore and Singapore to JB will now be operated by Shuttle Trains.
These trains from JB to Woodlands are called Shuttle Tebrau.

---
---
**************************
From May 2016, all long-distance Intercity Trains on the North-South West Coast Line have been cancelled.
From this date you will have to catch a Shuttle Train to Gemas (or Tampin/Pulau Sebang), then connect with the high-speed ETS Trains from there.

---
---
Train on this route stop at the following stations (from south to north):
Kempas Baru, Kulai, Layang-Layang, Renggam, Mengkibol, Kluang, Chamek, Paloh, Bekok, Labis, Tenang, Genuang, Segamat, Batu Anam, Gemas, Batang Melaka, Tampin/Pulau Sebang.

---
For the latest ETS Timetable please see the following pages:
---
---
To check train times to/from JB Sentral at the official KTMB.com.my website click here >

---
Trains from JB on the North-South Line (West Coast Line)

Melaka
To get to Melaka by train from JB, you have to travel to the nearest station, Tampin, then catch a bus or taxi the rest of the way (40km).
For times and fares to and from Tampin click here >

Kuala Lumpur
Information on Trains from JB Sentral railway station to the nations capital Kuala Lumpur and its main transport hub of KL Sentral Station, where you can easily reach most parts of the city by bus, Komuter or LRT trains.
For train times and fares from JB to KL click here >
Ipoh
The rail service to Ipoh from JB is now via Gemas and the new ETS high-speed trains from there.
For times and fares from JB to Ipoh click here >
Butterworth (for George Town & Penang Island)
Catching a train to the port of Butterworth (Penang Sentral) is the most relaxing way to travel from Johor Bahru to Penang island.
From Butterworth railway station you have just a short 15-minute ride on the regular ferry which is close-by, over to the island of Penang and the old UNESCO World Heritage City of George Town Penang.
For times and fares from JB to Butterworth click here >
From Butterworth to JB click here >
Langkawi
To travel from Johor Bahru to Langkawi by train you will have to take the train to either Alor Setar or Arau.
Alternative ways to travel to Langkawi from JB by train would be to go to:
Butterworth and catch a train or bus to Alor Setar for the ferry connection from Kuala Kedah nearby, or catch a ferry from Penang Island (this is however more expensive and quite a long boat trip).

---
Other Destinations:
---
How to travel by ETS Train to Johor page >

---
Trains from JB Sentral on the Jungle Line (East Coast Line)

Taman Negara National Park
The gateway town of Jerantut can be reached by train from JB with the same train services that travel to Kota Bharu.
Kota Bharu

You can travel all the way from southern Peninsular Malaysia up to the north-east and Kota Bharu using the scenic Jungle Railway Line, taking you on an unforgettable journey through Malaysia's ancient rain forest and mountains.
Tumpat
This route has plenty of other places for you to stop along its line that may be of interest to you.
For full timetables on the Jungle line, see the the timetables section below.
Johor Bahru Train Timetables

KTM Intercity / Shuttle Trains Southbound >
KTM Intercity / Shuttle Trains Northbound >
Northbound Jungle Line Timetabe >
Southbound Jungle Line Timetable >

Booking Train Tickets from JB Sentral

You can book your train tickets in person from the station tickets counters in advance (booking periods vary from just a few weeks to a few months in advance).
You can also more easily book JB train tickets online.
Click here to visit our train booking page >

If you just want to know if there are still seats available click here >

JB Sentral Railway Station Contact Number:

You can telephone the KTM Johor Bahru contact number on:
07 - 2234727

Or ring the KTM call centre number on 1 300 885862

---
Related Links:
Best Places to stay in Johor Bahru >
Where to Next?
---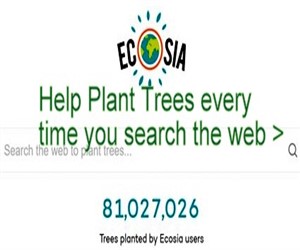 Ecosia - Search the Web - Plant Trees >