Booking KTMB Train Tickets Online
(Tiket Kereta Api Online)
When travelling by train in Malaysia, it is easy to book your tickets and plan your whole trip by booking KTMB train tickets online.
Train tickets can be purchased online for the same price as you would pay at a railway station ticket counter (booking fees may apply) and it saves you the time and expense of travelling out to the railway station to book advance tickets.
Tickets available online include: ETS Trains - Shuttle Trains Gemas - JB - Intercity (jungle line) - JB - SG Shuttle Trains

You can buy train tickets online direct from the KTMB website (which is now the cheapest option), or you can book tickets through an online agent.
---
KTM has its own booking platform and is now the cheapest way to book online but you will need to set up an account to book through them.
---
Booking KTMB Train Tickets Online Via Ticketing Agents

Ticketing agents usually offer a much easier booking process than the KTMB E-Tickets site.
The price is the same as you would pay on the KTM website, but you will have to pay a small admin fee on top of the ticket price.

---
12Go offers train tickets throughout the SE Asian region, as well as bus, ferry, transfers and flights.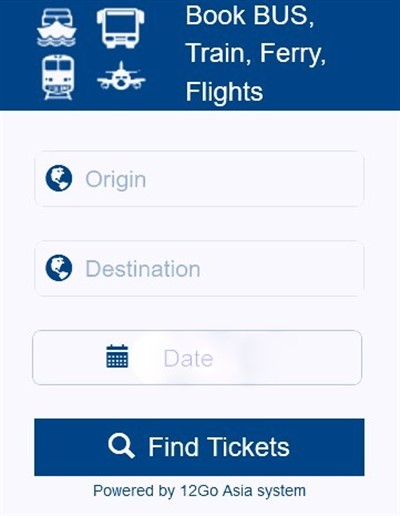 ---
Train Timetables :

ETS Train Southbound (ke Selatan) >
ETS Train Northbound (ke Utara) >

---
If you want to book trains from Padang Besar to Bangkok or any other train within Thailand online, you can do that here >
If you find the train you want to travel on is full -
check our online bus booking page for alternative arrangements here >

Find your perfect accommodation in Malaysia.
Budget or luxury.
Read reviews.
Compare deals.
If you prefer to book your KTMB e-tickets directly from the KTMB website, please click on the link below to learn more about the KTMB train booking system and a direct link to their booking platform.

The KTMB Website Train Booking Process

Once you land on the KTMB website you can just check fares or make a booking.
If it is your first time using the booking service you will have to create a new account first before you are allowed to buy your tickets.
It is fairly easy to set up an account and if you plan on using this service again, make sure you make a note of your user name and password.

Once you are in the booking system you select your departure station, then arrival station, date and then you are given a choice (if available) of the trains operating on that particular route.
Select the train service you want and then the seating / berths options will appear for that particular train.
Choose your seat / bed then continue with the rest of the booking formalities.
One thing to note is that stations are arranged in order of Malaysian States, so if you do not know which state a particular place is in, it may take you a little time to find it.
Popular destinations can be found under the following State (in bold) and Name:
Johor
Johor Bahru is under the name JB Sentral

Kedah
Alor Setar for ferry to Langkawi from Kuala Kedah
Sungai Petani

Kelantan
Wakaf Bharu is the nearest station to Kota Bharu

Negeri Sembilan
Gemas (for connections to the Jungle Railway and connections to Shuttle Trains to JB Sentral / Singapore)

Perak
Ipoh

Perlis
Arau (nearest station to Kuala Perlis ferry to Langkawi)
Padang Besar (The Malaysia / Thailand border station)
Pulau Pinang
Butterworth for the ferry to George Town on Penang Island

Singapore
Woodlands CIQ is the station for Singapore

Wilayah Persekutuan
Sentral Kuala Lumpur is KL Sentral train station
Kuala Lumpur is the old station just to the north

If you just want to check to see if there are any seats still available for trains for today or the next few weeks, you can also do that on the KTM website.
Payment is made by credit card and at the moment they accept Visa, Mastercard or American Express.
Once you have made your train ticket booking, you can choose to print out the e-ticket yourself or pick it up from the ticket office at the station before boarding, giving them your booking reference.
Please Note:
Discounts for Senior Citizens (60+) are now available when booking online (for Malaysian citizens only).
If you want to book Senior Citizen train tickets you can use the KTM booking website.

---
Related Pages:
---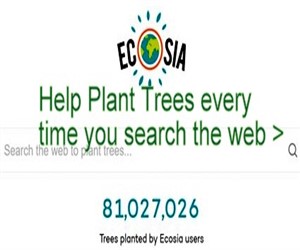 Ecosia - Search the Web - Plant Trees >