Don Muang Railway Station Thailand
(DMK Airport Train)

The Don Muang Railway Station is a small train station near Don Muang International Airport in Bangkok (DMK).
The station is located in between Vibhavadi Rangsit Road and Choet Wutthakat Road, just opposite the International Terminal 1 and as a consequence is sometimes referred as Don Muang Airport Train Station (please note that these days it is often also spelled Don Mueang).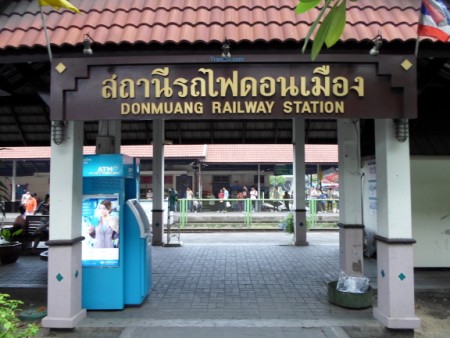 Photo of Don Muang railway station entrance on Vibhavadi Rangsit road
DMK International Airport
Nearly all the trains running on the Northern Line and the North-Eastern Line stop here.

The station is used either to go from the airport to Bangkok city centre (or vice versa) or to board a train going North or North-East.

Train timetables from DMK to Ayutthaya >
Train timetables from DMK to Bangkok (Hua Lamphong) >

A train leaving Don Muang railway station
The station is a 2 platform train station with two railway tracks:

- Platform number 1 is the Bangkok bound platform
- Platform number 2 is the North and North-East (Isaan) bound platform.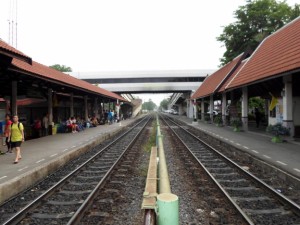 The two platforms
People at the station
On Platform number 1 you can purchase tickets for trains to Bangkok from a small cabin that is used as a ticket selling counter.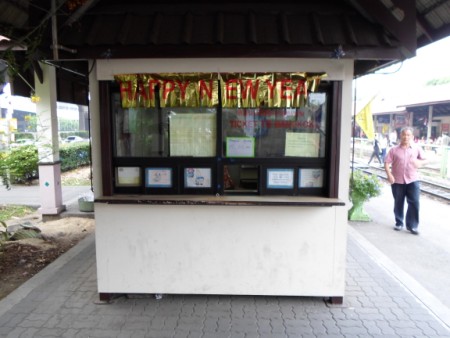 Ticket counter selling tickets to Bangkok
On Platform number 2 you will find three ticket counters that sell tickets for any destinations in Thailand.
Advanced bookings to and from any train station within Thailand can also be made at these counters.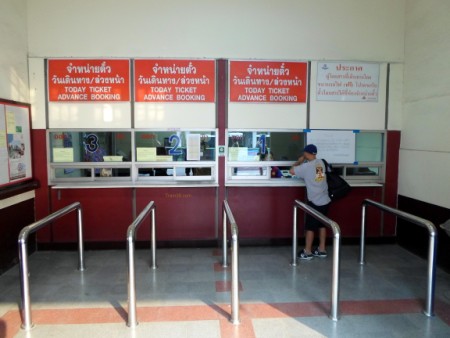 Advanced train ticket booking counter
Note that there is a luggage / cargo counter and a shower facility (10 THB) on Platform number 2.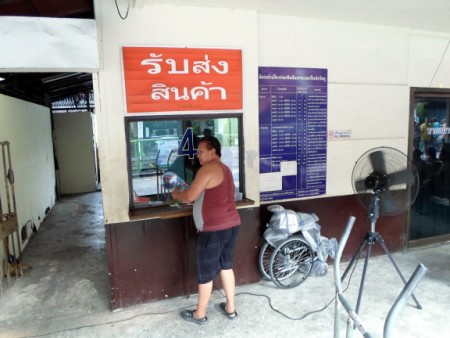 The luggage and parcel counter
How to get from Don Muang Railway Station to the Airport?
Each platform has a ramp to access the pedestrian bridge that crosses over the train station and Vibhavadi Rangsit Road and links the station with the airport .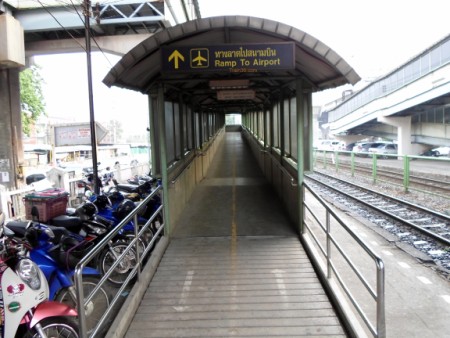 The ramp from platform to the airport
The pedestrian bridge also connects the airport with the Amari Hotel.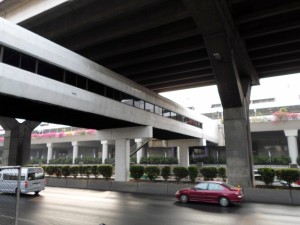 The foot bridge from the station to the airport from Vibhavadi Rangsit road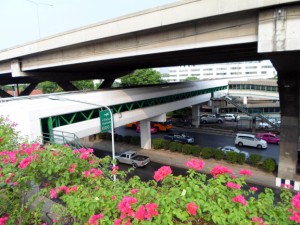 View of the foot bridge from Terminal 1
The pedestrian bridge can be accessed at the Level 2 of the airport.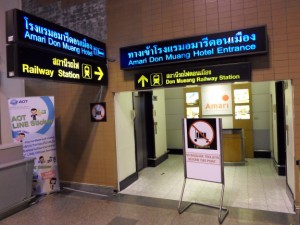 The sign on level 1 for the pedestrian bridge on level 2 of the airport
Inside the pedestrian bridge
Trains from Bangkok to Don Muang Airport or Vice Versa

If you wonder how to get to DMK airport to catch a flight, you might want to consider boarding a train from Hualamphong Train Station in Bangkok city centre.
From Hualamphong Station you can purchase a ticket for the airport from either the counters that sell commuter train tickets or from any other counters.
These Thai trains usually leave on time as they originate at Hualamphong and as DMK airport is not that far away, long delays are fairly unlikely.
People waiting for a Bangkok bound train on platform 1
If you need to travel the other way round, from the airport to Bangkok city centre:
use the small cabin located on platform number 1 to purchase your ticket as mentioned above.

Bangkok bound trains will most certainly not be on time, especially the trains coming from distant cities in Northern and North-Eastern Thailand.

Although taking a train is not the fastest way to travel from DMK airport to Bangkok (or vice versa), it is one of the cheapest ways, especially if you board an ordinary train (5THB).

The problem is from DMK to Bangkok is that you might end up waiting for a while at the train station.

In the end it all comes down to good timing!

If you are lucky and get a train quickly after your plane has landed, then it is a good way to reach the city.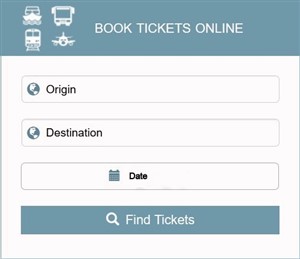 Book Transport Online >
---
Train Fares

Train ticket from Bangkok to Don Muang
A ticket on one of the slower Ordinary trains costs 5 THB, whereas a ticket on any of the faster trains (Rapid, Express...) costs 20 THB.

Depending on the kind of trains you board, the journey takes around 50 minutes to 1 hour.

A timetable of the trains running in between the airport and Bangkok is posted inside the International Terminal 1.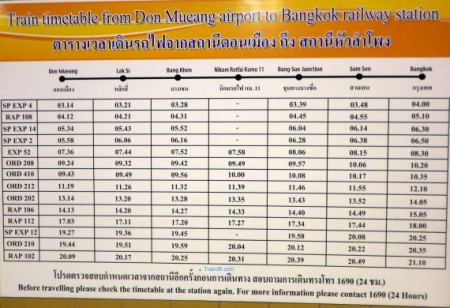 Timetable posted in the airport for trains to Bangkok
Note that this timetable is not fully thorough and that it does not include details on trains travelling in the other direction from the city.
Have a look at our Bangkok-Don Muang train timetables page for a full schedule >

If you need to speak to the Don Muang Railway Station, their contact telephone number is : 02 - 566-2957 or you can call the State Railways of Thailand's 24 hour helpline on 1690.

You can also travel from DMK Airport to the city centre by either bus, minibus or taxi. Click here for more details >
More Trains from Bangkok railway station (Hua Lamphong) >

---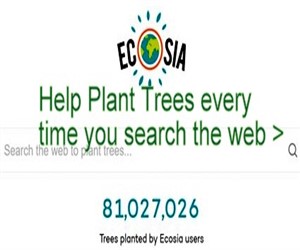 Ecosia - Search the Web - Plant Trees >