Cha Am to Hua Hin Train Timetables and Fares
If you want to take the short trip on the Cha Am to Hua Hin train, there are a few services at day to choose from, but be prepared for some delays, as the only services on this route the slower Ordinary and Rapid trains.
It is much easier to take the minivan or bus from Cha Am to Hua Hin (departing from the main road near the Bangkok Bank), but if you want to experience travel on trains in Thailand, this short trip is a good choice and much more interesting than the bus/minibus.
The duration of the journey by train is only 20 to 25 minutes, but don't expect them to be punctual!
---
Cha Am train station is located in the old town, about 2 Kilometres from the beach.
If you want to walk there, just head up the main road from the beach, cross the main Cha Am to Hua Hin road at the traffic lights, then it's another 5 minutes or so to the station (straight ahead).
The other option is to take a motorbike taxi - just ask for "satahnee rot fai" (train station).

Train Schedule from Cha Am to Hua Hin
To see the train timetable in the other direction from Hua Hin to Cha Am click here >

| Train | Depart | Arrive | Type | More Info |
| --- | --- | --- | --- | --- |
| 255 | 11:19 | 11:44 | Ord | Info > |
| 261 | 13:11 | 13:35 | Ord | Info > |
| 251 | 17:24 | 17:49 | Ord | Info > |
| 169 | 19:43 | 20:07 | Rap | Info > |
| 167 | 22:08 | 22:31 | Rap | Info > |
| | | | | |
Rap = Rapid train - Ord = Ordinary train

Trains depart / operate daily.

Ticket Prices for the Cha Am to Hua Hin Train

Tickets for 3rd class seats on any of the Ordinary trains cost only 6 THB (Adult price).

The later Rapid trains to Hua Hin cost a little more:
3rd class seats on cost 26 THB.
2nd class seats on cost 33 THB.

Booking Tickets
You book your tickets from the station ticketing counter at Ban Cha-am Railway Station.
The ticket counter only opens a short time before the train is due to arrive.
If you are worried about a long delay, just ask one of the SRT staff when your train is due to arrive.
If it is a long delay, you can take alternative transport.
Walk five minutes down to the main road to the traffic lights, cross the road and turn right - the bus stop / minivan pickup is located in front of the Bangkok Bank.

---
Hua Hin Railway Station main page >

---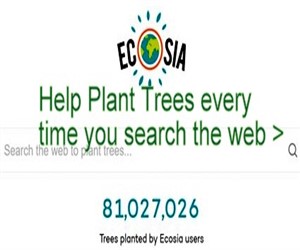 Ecosia - Search the Web - Plant Trees >