KL to Cameron Highlands by Train
If you are planning to travel from Kuala Lumpur, KL Sentral to the Cameron Highlands by train, we must advise you it is not that straight forward and would only recommend you take this journey if you want to stay in Ipoh for a day or two, before heading to the mountains.

It is so much more easier to take a direct bus from Kuala Lumper to Tanah Rata in the Cameron Highlands than it is to first take a train, then a bus.

There are many daily buses that leave from KL's TBS Bus Terminal to the Cameron Highlands, with tickets costing about 35 MYR.

To check for bus departure times and fares :
Visit our online bus booking page here >>>

Kuala Lumpur Sentral KL to Cameron Highlands by Train

If you are still interested in how to travel from KL to the Cameron Highlands by train read on :
There are only two roads up to the Cameron Highlands from the west coast of Malaysia.
One from Tapah to Ringlet, which is the old road the winds up the mountain and is a fairly slow but scenic route (the buses from KL use this route as it is the shortest distance - 215 kms).
The other newer two lane highway goes from Simpang Pulai to Tanah Rata and is a much easier and safer route to travel.
The nearest train station to this route is at Ipoh.

So which route should you travel?
If you want to travel the old route via Tapah, you really should just take a bus from Kuala Lumpur.
The nearest train station is Tapah Road and this used to be the way people would travel from KL to CH by train, but the popularity of this journey has died down and now if you take a train to Tapah Road you may even find it difficult to find a taxi to take you to Tapah town where you can connect to buses.

---
The best option if you really must make part of the journey by train is to take a regular KL to Ipoh ETS Train (another 30 minutes on the train past Tapah Rd).
For the full train schedule from KL Sentral to Ipoh click here >>>

From Ipoh, bus connections are easier (but still not that easy).
There used to be four buses a day operating from Medan Kidd Bus Station to the Cameron Highlands (8am, 11am, 3pm and 6pm), but these services may now have been moved out of the city to the new Aman Jaya Bus Terminal which is 11 kms from the train station in Ipoh.
The Medan Kidd Station is located close to the train station in Ipoh (just over 600 metres away on foot).
If these buses no longer operate from here, you will have to take a local bus from Medan Kidd to Aman Jaya Station where you will find many more departures to CH.
Again, not really a good route to take - so unless you want to spend some time in Ipoh, take the direct bus from Kuala Lumpur.

Taking the bus from KL to Cameron Highlands is also the cheapest way to travel.
A direct bus will cost you about 35 MYR.
A train to Ipoh will cost either 25 or 35 MYR (Silver / Gold services), then a bus from Ipoh to Cameron Highlands is around 20 MYR.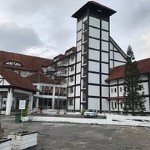 Where to stay in the Cameron Highlands

Read previous guest reviews.
Compare room rates for the best deals.
Kuala Lumpur Trains main page >>>

---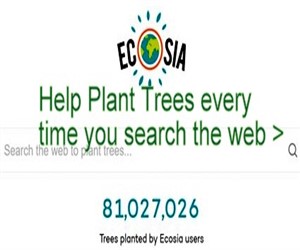 Ecosia - Search the Web - Plant Trees >