Train 40 Surat Thani to Bangkok Ticket Prices
Train 40 from Surat Thani station to Hua Lamphong Station in Bangkok is the fastest of all services on this route and operates with just three 2nd class, A/C, seat only carriages.

Fares for Train 40 - Sprinter Train from Surat Thani to Bangkok
Second class air-conditioned seat:

Adult Fare: 608 Baht
Child Fare: 484 Baht
---
To view the full timetable for train number 40 click here >

To book your tickets / seats online for this service click here >

Back to the main Surat Thani to Bangkok timetables page >

Alternative ways to get from Surat Thani to Bangkok:
If you are travelling from the islands of Koh Samui or Koh Phanagan, rather than travelling south to Surat Thani railway station to catch a train, it is much quicker to travel from the ports, directly to Bangkok by bus.
Various companies offer ferry tickets, combined with bus tickets to take you directly to the capital.
To find ferry / bus tickets from Koh Phangan or Koh Samui to Bangkok click here >

Surat Thani has an airport (URT) located just off the main highway to Bangkok and you can fly to the capital in just over an hour.
You will find flights from URT to BKK or DMK (Suvarnabhumi or Don Muang) are much cheaper than flights from Koh Samui island and if you book in advance, you can often find tickets for roughly the same price as a sleeper ticket on a train.
Seats on Train number 32
The Diesel Railcar Sprinter trains have only air-conditioned, reclining seats available in all carriages.
This daytime departure takes just over 9 hours to get to Bangkok and during the journey you will be served meals and soft drinks by the SRT stewardess or steward.
The meals are not that great, so we would recommend you bring some snacks along with you too.
Unlike most trains in Thailand where you will have food vendors plying their trade, these DRC trains do not have any onboard and they only come on at stations where there is a long stop.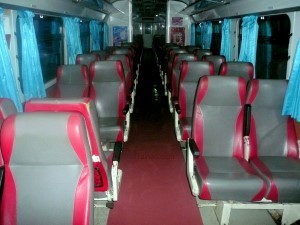 Train 40 seats on a typical sprinter train in Thailand
Booking Tickets for Train 40 Surat Thani to Bangkok
Advance booking for these trains is highly recommended as seats are limited and these fast services are popular with both locals and tourists.
To book train tickets in Thailand you can:
1) Go to any SRT railway station advance booking office / ticket counter and buy tickets for any route within the country.
2) Pay a little extra for the convenience of booking online >

Arriving in Bangkok
This train arrives at Hua Lamphong Railway Station in the centre of Bangkok >

For information on how to travel to and from the station to other popular parts of the city click here >
For places to stay near Bangkok railway station click here >

---
Surat Thani trains main page >
---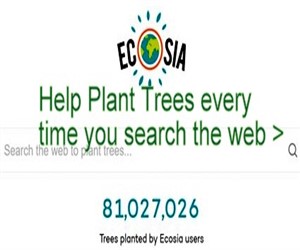 Ecosia - Search the Web - Plant Trees >