Train 40 Timetable Thailand
Surat Thani to Bangkok

Train number 40 is a Sprinter Special Express train service on the Southern railway line in Thailand, that operates between Surat Thani Railway Station and Bangkok's Bang Sue Grand Railway Station.
This service is operated by one of the faster Diesel Railcars and usually consists of just a few all seat, second class coaches.

Train Number 40 Schedule

This service operates Daily.

Seat Classes on Train 40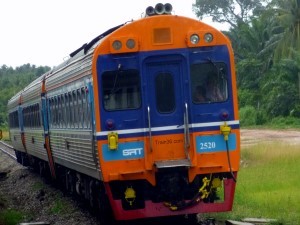 Special Express Diesel Railcar Train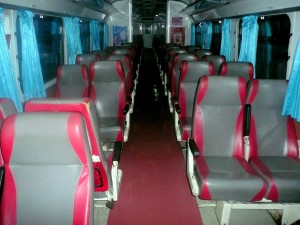 2nd class seats on DRC Trains
There are just 2nd class air-conditioned carriages on this "Sprinter Train" and all ticket prices have a meal and soft drinks included in the price.
Meals are served by an on-board steward / stewardess and are "airline style" and to be honest not the best food you will taste in Thailand.
We would recommend you bring along some of your own snacks for your journey as there are few chances to purchase any other food on this service.

Ticket Prices

Fares for this Special Express train are amongst the more expensive of trains in Thailand as they are the fastest and only have air-conditioning, which has to be paid for in extra fees.
No matter how far you travel, the additional fees are the same, making this train quite expensive for short trips.

To see the fares for this train to Bangkok, please click on one of the main destinations below :

Arriving in Bangkok

From January 2023, this service terminates at the new Bangkok railway terminal - Krung Thep Aphiwat Central Terminal (Bang Sue Grand Station).

---
This train schedule is shown for information purposes only and may change without notice.
We recommend that you contact the State Railway of Thailand (SRT) directly to confirm departures, by any of the following means :
Visiting any main Thai railway station.
Telephoning 1690 - the 24 hour SRT Call Centre.
---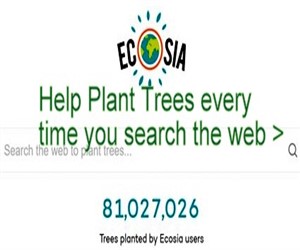 Ecosia - Search the Web - Plant Trees >