Train 83 Timetable Thailand
- Express Bangkok to Trang

Train number 83 is a daily overnight Express Train sleeper service that runs on Thailand's Southern railway line between Bangkok's Bang Sue Grand station and the South-West city of Trang.

This is the fastest of the two night trains that travel from Bangkok to Trang.
The other service is the slower 167 Rapid train.

This is also a popular train for those travelling out to the islands of Koh Samui and Koh Phangan which can be reached by boats from ferry terminals, located a fairly short bus ride away from the railway station at Surat Thani.
The train arrives very early in the morning at Surat Thani station, where buses then take you off to the ports to catch the early morning ferries out to the islands.

To book your ferry tickets and bus transfers online click here >

Timetable / Schedule for Train 83

Days of operation: Daily

The above train timetable shows departure times only - Arrival times are just one or two minutes earlier.

---
Seat Classes / Sleepers available on this service

This Express Train service has:
First class Air-conditioned sleepers.
Second class Air-conditioned sleepers.
Second class Fan seating.
Third class Fan seating.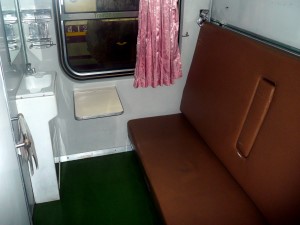 1st Class Cabin with seat that converts into two beds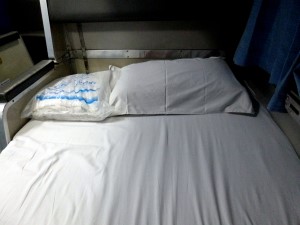 2nd Class A/C Lower sleeping Berth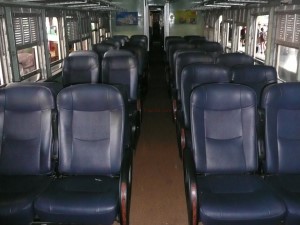 2nd Class fan seat carriage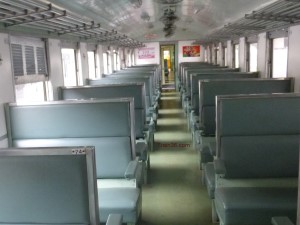 3rd Class fan seat carriage
Fares
To see details of ticket prices for this service, please see some of the following pages on our site and check the Express Trains fares for that route. Or click on the link above to the Thai Railways website.
For other destinations on this train route not mentioned above you can visit the Thai Railways web page where you can do a search for times and fares between any two stations within Thailand.
Before travelling on this train service, we recommend you check departure times with the State Railways of Thailand by either visiting your nearest train station, calling the 24 hour SRT Call Centre on 1690, or visiting:
---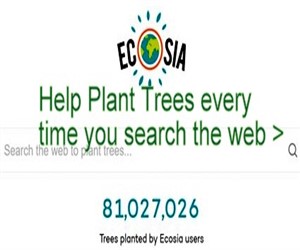 Ecosia - Search the Web - Plant Trees >