KTM ETS Butterworth to Ipoh
Times and Fares
The new ETS Butterworth to Ipoh high-speed Electric Train Service started operations from July 2015.
The new ETS Trains are now the fastest way to travel from Penang to Ipoh taking less than two hours to make the trip.

---
---
ETS Butterworth to Ipoh Train Timetable

If you wish to travel in the opposite direction from Ipoh to Butterworth by ETS Train :
Click here for the ETS timetables from Ipoh to Butterworth >>>

*****
Please Note : There is a new KTM ETS timetable from the 1st February 2017.
Click here to see the full new ETS schedules >>>>>

From the 19th May 2016, there are now no KTM Intercity Trains that operate on the Butterworth to Ipoh route.
New Butterworth to Ipoh ETS Schedule from 1st February 2017 :

| Train Number | Departs Butterworth | Arrives Ipoh |
| --- | --- | --- |
| EP 9201 | 04.45 | 06.25 |
| EG 9211 | 06.10 | 07.57 |
| EG 9113 | 07.33 | 09.20 |
| EP 9203 | 13.30 | 15.10 |
| EG 9215 | 16.05 | 17.52 |
| | | |
Notes for the above timetable :
(EP) = ETS Platinum Service.
(EG) = ETS Gold Service.

Full Timetables :
If you wish to see the full schedule with all the stops on this route, please see the following timetable page on our site :
ETS Train Timetable Southbound >>>

8% OFF KTM Train Tickets in April 2017
Special discount on train tickets booked through Busonlineticket using this website.
Book until 30/4/2017.
To get your special discount.
Look for the discount code on our booking pages.

---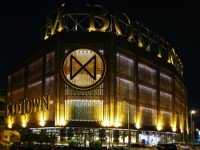 Find a great place to stay in Ipoh.
Compare room rates for the best deals.
Read Reviews.
Budget to Luxury.
Ticket Prices / Fares

Fares for the ETS train from Butterworth to Ipoh cost :
Platinum Service ETS trains cost :
Adult : 42 MYR - Child 25 MYR
Gold Service ETS trains cost :
Adult : 33 MYR - Child 21 MYR
Silver Service Fares (currently no longer available on this route) :
Adult 23 MYR - Child 16 MYR
For more ticket prices on this route, please see our :
Ipoh - Padang Besar ETS Service fares page>>>
---
Find the best places to stay in Ipoh Perak :

Buying Tickets :
You can purchase your tickets at the station or at the KTM Ticket Office located at Penang Jetty (on the walkway up to the Penang to Butterworth Ferry).
If you wish to book in advance, it is easier and sometimes cheaper to book your tickets through an online agent, rather than use the KTMB booking website (where you have to register for an account for online booking).
Once you reach Ipoh, you have the choice of many of the older ETS Trains that operate between Ipoh and KL Sentral Railway Station in Kuala Lumpur.

---
---
Related Pages :
ETS Trains from Ipoh to Butterworth
ETS Trains from Ipoh to KL Sentral
ETS Trains from KL Sentral to Ipoh
---