ETS Timetable 2021 (Jadual)
KTM Southbound Trains (Ke Selatan)

The ETS timetable below shows all the new Electric Train Services in Malaysia that have started operating since July 2015 when the new fast trains started to replace the old diesel engine services.

From October 2015, more new ETS routes (laluan) started operating and now the ETS line is extended as far south as Gemas.
The last section of the tracks (between Gemas and Johor Bahru) has yet to be upgraded.

ETS Timetable 2021 - KTM Electric Trains - Southbound (Ke Selatan)

ETS timetable (Jadual Perjalanan ETS Terbaru):

*************

Movement Control Order (MCO / CMCO / RMCO) - (PKP / PKPB / PKPP) 2021

KTM has a new temporary ETS service for 2021.
Temporary ETS Timetables (Jadual / 时间表) from 14th of October 2021
---
*************
To see the ETS Timetable in the other direction - Northbound (ke Utara) click here >

Please note: Due to Covid 19, KTM is currently operating a reduced temporary schedule - to see the latest temporary ETS timetable click here >

* operates with the newer ETS2 train that include a Business Class coach.

EG numbered trains are ETS Gold Services.
EP numbered trains are ETS Platinum Services.
For the latest ETS train fares see below >

---
To see the Ipoh to KL ETS schedule click here >

---
---
---
Please note that all Padang Besar bound trains will no longer be taking the branch line to Butterworth.
Trains between Butterworth and Padang Besar are now only operated by KTM Komuter Trains.

For trains further south of Gemas, you have to connect to Shuttle services to JB Sentral in Johor Bahru, then another short 5 minute Shuttle to Woodlands in Singapore.

To see the Shuttle Train Timetable from Gemas to Johor Bahru click here >

To see the Shuttle Train timetable from Johor Bahru to Singapore click here >

ETS Fares / Ticket Prices (Tambang / Harga Tiket)
To see a price list of fares to/from popular destinations, please see the following pages:
Bukit Mertajam ETS fares page >

Sungai Petani ETS fares page >
Booking ETS Train Tickets

ETS tickets can be purchased in advance from any KTM ticket counter at any mainline station.
You can also book ETS Tickets online for the same price here >

---
Malaysian ETS Trains main page >
---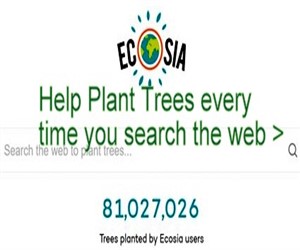 Ecosia - Search the Web - Plant Trees >