Bukit Mertajam to Padang Besar KTM Train Schedule (Jadual) & Price
The only direct public transport from Bukit Mertajam to Padang Besar on the Malaysia - Thailand border are the cheap KTM Komuter (commuter) train services operated by KTM Berhad.

These commuter services operate on the Butterworth to Padang Besar Komuter Utara Route (Laluan), with the duration of the train journey to Padang Besar from Bukit Mertajam (BM) just one hour and 40 minutes.

There are no direct bus services to Padang Besar from Bukit Mertajam.

KTM Komuter Train Schedule to Padang Besar from Bukit Mertajam
(Jadual Keretapi Komuter KTM ke Padang Besar dari Bukit Mertajam)
To see the full schedule for the KTM Komuter train from BM to Padang Besar, click on the timetable link below:

---
Once you arrive at the KTM Padang Besar railway station you are just metres away from the border with Thailand and if you plan to continue your journey by train, immigration is at the station to get your passport stamped out of Malaysia and into Thailand.

Trains heading north are operated by the State Railway of Thailand (SRT).

You can take a short Shuttle train services to the nearest city of Hat Yai >

Or you can take the daily overnight sleeper train that travels all the way to Bangkok >

The other option for crossing the border to Thailand is to take the footbridge over the railway tracks to the main road border crossing (less than 5 minutes walk away).

You can then travel to Hat Yai by taxi, local bus or minivan.

KTM Bukit Mertajam to Padang Besar Ticket Price / Fare

(Tambang / Harga Tiket KTM Bukit Mertajam ke Padang Besar)
The KTM Komuter train fare to Padang Besar from BM train is 10.70 MYR.

To see all train fares on the KTM Komuter Utara (Northern Commuter) route click here >

When travelling by KTM Komuter train, there is no need to plan in advance as tickets are sold on the day of travel from the ticket counter at Bukit Mertajam railway station and seating is on a first-come, first-served basis.

---
ETS Train to Padang Besar from Bukit Mertajam

(Keretapi ETS ke Padang Besar dari Bukit Mertajam)
When the new ETS trains first started, you could take one of these more comfortable services to Padang Besar as long-distance trains from the south used to take the branch line to Butterworth on their way to the Thai border.
However, all long-distance ETS services now take the direct route to Padang Besar so the only direct trains currently operating from BM to the border are the Komuter services.

---
Related pages:

Bukit Mertajam KTM trains page >

Padang Besar KTM trains page >

All KTM Komuter train timetables in Malaysia >

ETS train schedules in Malaysia >

---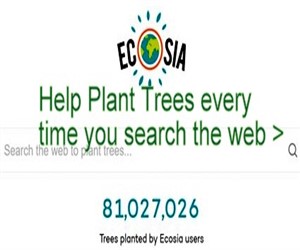 Ecosia - Search the Web - Plant Trees >