KTM Bukit Mertajam Schedule (Jadual) 2021
ETS and Komuter Train

The KTM Bukit Mertajam Railway Station (stesen keretapi) is located in Permatang Rawa, Seberang Perai in the state of Penang and is on the Malaysian Railways North - South West Coast Line.
Bukit Mertajam (BM), is on a branch line that takes trains from the main North - South Railway Line, to the port of Butterworth (Penang Sentral), just across the water from the island of Penang (Pulau Pinang).

Like most train stations in this area of Malaysia, a new station has been built at Bukit Mertajam, the dual-track is finished and now the new ETS Trains have been put into service, starting from July 2015.
BM is also the new interchange station for the new northern commuter (KTM Komuter Utara Trains) that operate two different routes.
The Butterworth - Padang Besar route and the Butterworth / Bukit Mertajam - Padang Rengas route.

Bukit Mertajam Train Schedule

(Jadual Keretapi Bukit Mertajam / 时间表)
Bukit Mertajam ETS Trains (Electric Train Services) Timetable

(Jadual Keretapi ETS Bukit Mertajam)
---
---
---
To see a full price list for ETS trains to / from BM click here >

From May 2016, all the old diesel Intercity Express Trains on the N - S Railway Line have been cancelled.
The new ETS high-speed Trains are now the only KTM long-distance Intercity trains now operating out of Bukit Mertajam.
Please see the following pages for departure times to and from Bukit Mertajam for all ETS services:

Popular ETS Routes:

Bukit Mertajam to KL Sentral ETS Trains >

KL Sentral to Bukit Mertajam ETS Trains >

Ipoh to Bukit Mertajam ETS Trains >

Bukit Mertajam to Ipoh ETS Trains >

Bukit Mertajam to Batu Gajah ETS Trains >

Batu Gajah to Bukit Mertajam ETS Trains >

Bukit Mertajam to Kampar ETS Trains >

Kampar to Bukit Mertajam ETS Trains >
Bukit Mertajam to Kuala Kangsar ETS Trains >

Bukit Mertajam to Gemas (for JB Sentral Johor Bahru and Singapore) >

---
KTM ETS train
You can use these ETS trains from Bukit Mertajam to as far south as Gemas, where the dual electrified track currently ends.
Major stops along this route are:
Parit Buntar, Taiping, Kuala Kangsar, Ipoh, Batu Gajah, Tanjung Malim, KL, Seremban and Tampin (for Melaka).

If you want to travel further south into Johor state, JB Sentral or Singapore, you will have to change trains at Gemas, where a Shuttle service operates to JB, then another Shuttle service operates from JB to Singapore Woodlands.

Bukit Mertajam KTM Komuter Train Schedule

(Jadual KTM Bukit Mertajam Keretapi Komuter)
From January 2016, there are new Komuter Utara Trains from Bukit Mertajam to Padang Besar on the Thai border.
These trains originate from Butterworth Station and stop at all stations to Padang Besar, operating many times a day in either direction.
Stations (south to north) are : Tasek Gelugor, Sungai Petani, Gurun, Kobah, Alor Setar, Anak Bukit, Kodiang, Arau, Bukit Ketri and Padang Besar.
---
There are also new Komuter Utara Trains that leave from Bukit Mertajam south in to Perak state.
These commuter (Komuter) trains run many times a day between BM and Padang Rengas.
You can use these trains for short trips to travel from Bukit Mertajam to Butterworth, Taiping, Kamunting, Bagan Serai, Parit Buntar, Nibong Tebal, Simpang Ampat, Bukit Tengah and Tasek Gelugor.

---
---
KTM Komuter train
Buying Train Tickets

(Membeli Tiket Keretapi)
You can purchase your Komuter Train tickets from the train station on the day of travel, or if you are planning a long-distance trip on the ETS Intercity Express Trains, you can book them online in advance from any station ticket counter or:
From our online train ticketing page here >

Bukit Mertajam Ticket Counter Opening Hours
(Waktu Operasi Kaunter Tiket KTM Bukit Mertajam)

---
The ticket counter at Bukit Mertajam station is open from 06:00 until 22:30.

KTM Bukit Mertajam Contact Telephone Number:
(No Telefon KTM Bukit Mertajam)
If you want to contact the station, the phone number for Bukit Mertajam Railway Station is:
04 - 5392660

Bukit Mertajam Intercity Trains - Now all Cancelled and replaced by ETS

Please Note: All old diesel Intercity Train from Bukit Mertajam are now cancelled.

You can travel from Bukit Mertajam to Bangkok on the International Express Train that operates daily between Butterworth and Bangkok in Thailand.
This train now originates at Padang Besar station on the Thai border - you will now have to first take a Komuter Train to the border.
This train travels overnight to the Thai capital, from the border with Thailand at Padang Besar station.
Once in Thailand, the train continues to Hat Yai, then heads north eventually meeting the east coast and the many beach resorts and islands off of here.
You can use this train to travel from Bukit Mertajam to Hua Hin -  Surat Thani (where you can get boats to the islands of Koh Samui and Koh Phangan) - Chumphon (boats to Koh Tao) and Bangkok.
---
Related Links:
Bukit Mertajam - Kuala Lumpur Train Times and Fares >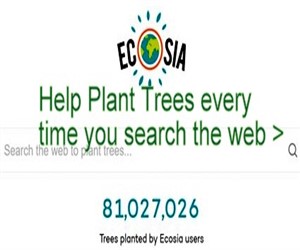 Ecosia - Search the Web - Plant Trees >