Butterworth Penang Padang Besar Komuter Train Schedule
(KTM Berhad)
About the Butterworth Penang Padang Besar Komuter Train services (Komuter Utara):
The KTMB Komuter Service started operating from the beginning of January 2016 from Butterworth Railway Station in Penang, to Padang Besar Railway Station in Perlis, located right on the border with Thailand.
Butterworth Penang Padang Besar Komuter Train Timetable 2023 (Jadual)
New Komuter timetable (Jadual / 时间表) from the 18th of February 2023:

(Jadual Terkini KTM Komuter Utara)

Morning Timetable (click here for the afternoon/evening timetable):

To see the Komuter timetable in the other direction from Pdg Besar to Butterworth click here >

Afternoon / Evening Timetable:

---
---
For Shuttle Train timetables from Padang Besar to Hat Yai click here >

For the Padang Besar to Bangkok / Surat Thani / Chumphon / Hua Hin train timetable click here >

To book train tickets in Thailand click here >

---
These commuter trains have replaced the Butterworth to Padang Besar fast ETS Train services which are now no longer take the branch line to Butterworth and with the new ETS schedule from June 2018, the Butterworth to Padang Besar route will only be operated by commuter trains.

If you wish to view the schedule for the other Komuter service in this area of Malaysia that operates between Penang and Perak (Bukit Mertajam - Padang Regas):
Visit our Komuter Utara page here  >

Station Information:
For more about some of the main railway stations on the route please see:
Butterworth Railway Station page >
Sungai Petani Railway Station page >

Alor Setar Railway Station page >
Padang Besar Railway Station page >
This new KTM Komuter Northern Train Service now operates many times a day all days of the week in either direction.
Komuter Train services stop at all stations along this route.

Stations on this route from (south to north) are:

Inside a Butterworth - Padang Besar Komuter Train
The trip from Butterworth to Pdg. Besar will take one hour and 51 minutes to cover the 158 km distance from Butterworth to Padang Besar.

Tickets for the whole trip will cost 11.40 MYR (for the full fares table - see below).
This price does not guarantee you a seat, but most times of the year there will be plenty available.
Tickets for Komuter Trains are not available to buy in advance, so just turn up at the station and buy a ticket

---
From Padang Besar Railway Station in Malaysia, there is now a quick and easy Shuttle Train Service from the border to the southern city of Hat Yai in Thailand (Hatyai Junction Railway Station).
Click here for more information and departure times for the train to Hat Yai >

From Hat Yai Junction, there a many trains a day leaving to the north, with plenty of night sleeper trains that can take you alll the way to Bangkok city.
For train times from Hat Yai Junction click here >

For more information on Hat Yai Junction Railway Station click here >

Pdg. Besar - Butterworth Komuter Ticket Prices / Fares

---
Prices for these commuter services are very cheap and you can buy one ticket all the way to the border from Padang Rengas in Perak (with a change of train at Bukit Mertajam).

For a full price list for KTM Komuter Utara train services click here >

---
---
KTMB Komuter Timetables main page >

---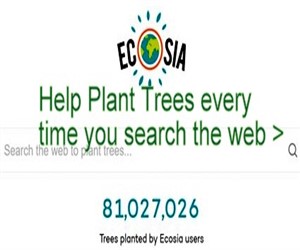 Ecosia - Search the Web - Plant Trees >