ETS Kuala Lumpur to Butterworth Schedule (Jadual)

The new Electric Train Service (ETS) started operating from September 2015 on the route between KL Sentral in Kuala Lumpur and Butterworth in the state of Penang.

These ETS Gold and Platinum Services are limited stop trains and are now the quickest way to travel from KL to Penang Island (Pulau Pinang), with the historic city of Georgetown located just a short ferry ride away from Butterworth Railway Station (Penang Sentral).
ETS Kuala Lumpur to Butterworth Schedule

(Jadual ETS Kuala Lumpur ke Butterworth)

---
Movement Control Order (MCO / CMCO / RMCO) - (PKP / PKPB / PKPP) 2020
KTM have reduced ETS services temporarily from the 22nd of October 2020

Temporary ETS Timetables (Jadual / 时间表) for December 2020 into 2021

---
---
New KTMB KL to Butterworth ETS Timetable valid from the 29th of July 2020.

To view the timetable in the other direction from Butterworth to KL Sentral click here >

* New ETS2 train with a Business Class coach.

EG numbered Trains are ETS Gold Services.
EG numbered Trains are ETS Platinum Services.

To view the full ETS Timetable for northbound trains click here >

---
ETS Fares KL to Butterworth

(Harga Tiket ETS KL ke Butterworth)

Ticket prices for the Gold ETS Train from KL to Butterworth cost:
59 MYR for Adults
34 MYR for Children
Platinum ETS Train tickets cost:
79 MYR for Adults
44 MYR for Children
For all ETS fares from KL Sentral click here >

Buying ETS Train Tickets

You can pre-book your ETS tickets from any mainline train station within Peninsular Malaysia.
Tickets usually go on sale 30 to 60 days in advance, but booking periods can vary quite considerably, depending on when KTM release the tickets for sale and when they are going to make the next timetable change.

It is often easier to book your ETS tickets online, as this saves you a trip to a train station.
You can book direct from Malaysian Railways (KTMB) website.
You can also book tickets using online agents which is much quicker and easier.
For more information and to book KL to Penang train tickets online :
Visit our train ticket booking page here >

Arriving at Butterworth Train Station

Butterworth Train Station is located just a few minutes walk away from the Butterworth to Penang Ferry departure gates, so if you are heading over to the island, you don't have far to go.
For more about Butterworth Station click here >
For more about the ferry over to Penang Island click here >

If you want to stay in Butterworth there are a few hotels with 10 -15 minutes walk away.

To find accommodation in Butterworth or other areas of Penang click here >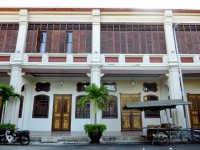 Find the best places to stay in George Town Penang
Budget or Luxury.
Read reviews.
Find the best deals.

---
Kuala Lumpur Trains main page >
Butterworth trains main page >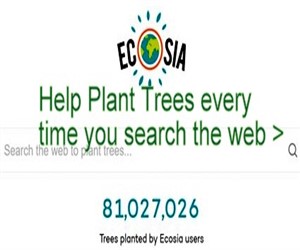 Ecosia - Search the Web - Plant Trees >