KTM ETS Train Schedule 2021
Malaysia Railways
Northbound (Ke Utara) Electric Train Services

The new ETS Train Schedule for northbound services (ke utara) below shows all the new long distance routes that are now operating.

The high-speed Electric Train Services (ETS) is now running from Gemas in the state of Negeri Sembilan, up to the Thailand / Malaysia border station of Padang Besar in Perlis.
The last section of the track from JB Sentral to Gemas has yet to be upgraded and currently, only old diesel shuttle services can operate on this part of the West Coast Railway Line.

KTMB ETS Train Schedule 2021 (Jadual Keretapi ETS / 时间表)

New ETS Train Schedule (Jadual Perjalanan ETS Terbaru ke Utara).

---
Movement Control Order (MCO / CMCO / RMCO) - (PKP / PKPB / PKPP) 2021

KTM has a new temporary ETS service from the 1st of January 2021 (2021-01-01).
Temporary ETS Timetables (Jadual / 时间表) for January (Januari) / February (Februari) / March (Mac) 2021

---
---
The left side of the timetable below is the Gemas - KL - Padang Besar route.
The right side is the Gemas - KL - Butterworth route.

To see the Timetable in the other direction - Southbound (ke Selatan) click here >

Please note: Due to Covid 19, KTM is currently operating a reduced temporary schedule - to see the temporary ETS timetable click here >

For the latest ETS train ticket prices see below here >

* Please Note: Trains marked with a * are the newer ETS2 services that include a Business Class carriage.

---
Not shown in the timetable above are all the ETS Trains between KL Sentral and Ipoh.

For timetables of the ETS Trains on the route between KL Sentral and Ipoh click here >

---
EG numbered trains are ETS Gold Services.
EP numbered trains are ETS Platinum Services.
Please Note:

All the old long distance diesel Intercity Express Trains on the North - South Railway Line in Malaysia have now been cancelled from May 2016, with only ETS Trains running between Gemas and Padang Besar.
New Shuttle Train services are now connecting to the ETS services at Gemas to take passengers to/from JB Sentral in Johor Bahru and Singapore.

Trains between Padang Besar and Butterworth are now operated by KTM Komuter Trains.

To see the Shuttle Train schedule from Johor Bahru to Gemas click here >

To see the Shuttle Trains schedule from Singapore to Johor Bahru click here >

ETS Ticket Price / Fare (Harga Tiket / Tambang)
To see a price list for tickets on ETS trains from popular destinations, please see the following pages:
KL Sentral Kuala Lumpur ETS fares >
Butterworth (Penang) ETS fares >
Booking ETS Train Tickets (Tempahan Tiket ETS)

Making an advance booking for ETS Trains is highly recommended as some routes can be fully booked, well before the departure date.
Booking train tickets in Malaysia is fairly straight forward.
You can buy advance tickets from any KTM ticket counter at all the mainline stations or you can book online for the same fare.

For more information about online booking click here >

---
---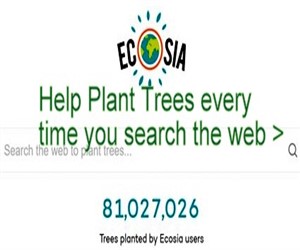 Ecosia - Search the Web - Plant Trees >