ETS Rawang to Ipoh Schedule (Jadual) and Fares (Tambang)

See the latest timetable for the fast ETS Rawang to Ipoh train service, with frequent Gold Services and the odd Silver Service, operating on this route.

The duration of the journey from Rawang to Ipoh by train is around one hour and 45 - 50 minutes.

For the timetable in the other direction from Ipoh to Rawang click here >

KTM Rawang to Ipoh Train Schedule

(Jadual Keretapi KTM Rawang ke Ipoh)
KTM Rawang to Ipoh ETS train timetable:

You can see the latest full ETS timetable for 2023 - 2024 here >

New train timetable from the 15th of January 2022 (2022-01-15):
For the latest ETS ticket prices to Ipoh click here >

Train numbers starting with an EG are ETS Gold services.
Train numbers starting with an ES are ETS Silver services.

Train number starting with "90" are trains that operate on the KL Sentral to Ipoh route.
These are the best services to travel on and you are more likely to be able to get a ticket for these trains.
Other trains are long distance services to Padang Besar where tickets are held back for passengers travelling longer distances.
To see the full ETS timetable with all the stops on the KL to Ipoh route click on the timetable link below:

To see the full ETS timetable for long distance services from KL to Padang Besar and Butterworth click here >

For information about Ipoh Railway Station click here >

ETS Rawang to Ipoh Ticket Prices / Fares

(Tambang / Harga Tiket ETS Rawang ke Ipoh)

Train tickets from Rawang to Ipoh cost:

ETS Gold: Adult Fare: 31 MYR - Child Fare: 20 MYR
ETS Silver: Adult Fare: 22 MYR - Child Fare: 15 MYR
Please note: these fares will vary due to the KTM Flexi fare rules.

Booking Train Tickets to Ipoh

For all ETS trains in Malaysia, you will have to reserve a seat.
Waiting until the day of travel to buy your tickets is not a good idea as trains can often be full and you will be left waiting at the station for the next available train.
So, book your tickets in advance.
You can easily do this by either visiting any KTMB main line railway station ticketing counter.
Or, for the same price, you can book online directly from the KTM website, or use an online ticket agent (for a small added admin fee).

Visit our online train booking page here for more information and a direct link to the KTM booking platform >

---
Find the best places to stay in Ipoh >

---
Related pages:

ETS trains to Ipoh main page >

---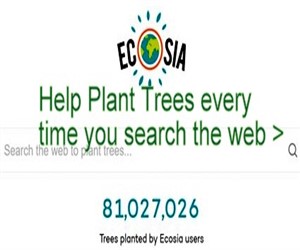 Ecosia - Search the Web - Plant Trees >