ETS Train to Johor
KTM Schedule (Jadual) to JB Sentral

If you want to travel by the fast ETS train to Johor, currently the dual electrified tracks have only been upgraded as far as Gemas, so at the moment you will have to take a connecting Shuttle train from Gemas to reach Johor.

ETS Train Schedule (Jadual)
With all ETS trains currently terminating at Gemas, to get to Johor by train you will first have to take the ETS train to Gemas.
To see the latest ETS train timetable for all services to the south, see the following link:

ETS services from the north to Johor depart from popular destinations such as: Padang Besar (Thailand border station), Arau / Alor Setar (ferry connections from Langkawi), Butterworth (Penang Island ferry connections), Ipoh, Kuala Lumpur (KL Sentral), Bandar Tasik Selatan (for TBS Bus Terminal) and Seremban (plus many other smaller stations along the route)

---
Connecting Shuttle Train Timetable to Johor
Until the ETS line upgrades are completed, you will have to change trains at Gemas and travel te last part of the journey on one of the older Shuttle Train services into Johor.

To see the latest Shuttle train timetable from Gemas to Johor (terminating at JB Sentral), see the following link:

If you want to check the official KTM website for the latest timetables click here >

These Shuttle trains stop at the following railway stations (from north to south):
Gemas, Segamat (first station in Johor state), Labis, Bekok, Paloh, Chamek, Kluang, Renggam, Layang-Layang, Kulai, Kempas Baru and terminating at JB Sentral Railway Station in the city of Johor Bahru.

When you arrive at JB Sentral Station, you can continue your journey by train to Singapore Woodlands by another Shuttle train service.
The train from JB to Singapore takes just 5 minutes and arrives at Woodlands station in the north of Singapore.
To see the latest train schedule from JB to Woodlands, SG click here >

Booking Tickets on the ETS Train to Johor + Shuttle

You will need to buy two separate tickets to travel by train to Johor.
One ETS train ticket.
One Shuttle Train ticket.
We would advise you to book both your seats at the same time (as far in advance as you can) as trains in Malaysia can often be full during busy holiday periods, weekends and religious festivals.
To book advance train tickets you can:
Visit any KTM ticket counter, at any main railway station within Peninsular Malaysia.

Or take the easier option and book your seats online, either directly from the KTM website, or through an online ticket agent.

Visit our KTM booking page here for more information >

Advance booking periods for trains in Malaysia can vary quite considerably.
Sometimes you can book two to three months in advance - sometimes just a few weeks in advance.
It all depends on whether KTM is planning one of their frequent timetable changes.
---
ETS train schedules main page >
Johor Bahru trains main page >

---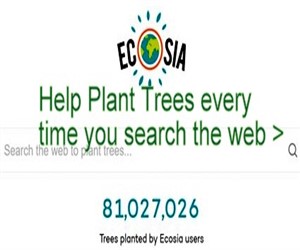 Ecosia - Search the Web - Plant Trees >