KTM Shuttle Train from JB Sentral to Singapore Schedule (Jadual) 2022 - 2023

A new KTM Shuttle Train from Johor Bahru to Singapore now operates from JB Sentral Railway Station to Woodlands Railway Station (Woodlands Train Checkpoint) from July 2015.
These services, known as the Shuttle Tebrau, have replaced all KTMB Intercity Trains from Johor Bahru to Singapore and is currently the only way to travel by train over the Causeway into Singapore.
Now, if you are travelling from Malaysia to Singapore by train, all long-distance trains will now terminate at JB Sentral Train Station in Johor Bahru.
JB to Singapore train seats
You can then decide if you want to continue your journey into Singapore by one of the new shuttle trains.
Or by regular buses that cross over the Causeway into Singapore.
KTM Timetable for the Train from JB Sentral to Singapore Schedule (Johor Bahru to Woodlands Checkpoint / CIQ)

(Jadual KTM JB Sentral ke Singapore)

Latest Shuttle Tebrau Timetable:

KTM Timetable valid from the 19th of June 2022 into 2023:
To view the timetables of these shuttle trains from Woodlands to JB Sentral click here >

| Shuttle Service | Departure Time | Arrival Time |
| --- | --- | --- |
| ST 61 | 05:00 | 05:05 |
| ST 63 | 05:30 | 05:35 |
| ST 65 | 06:00 | 06:05 |
| ST 67 | 06:30 | 06:35 |
| ST 69 | 07:00 | 07:05 |
| ST 71 | 07:30 | 07:35 |
| ST 73 | 08:45 | 08:50 |
| ST 75 | 10:00 | 10:05 |
| ST 77 | 11:30 | 11:35 |
| ST 79 | 12:45 | 12:50 |
| ST 81 | 14:00 | 14:05 |
| ST 83 | 15:15 | 15:20 |
| ST 85 | 16:30 | 16:35 |
| ST 87 | 17:45 | 17:50 |
| ST 89 | 19:00 | 19:05 |
| ST 91 | 20:15 | 20:20 |
| ST 93 | 21:30 | 21:35 |
| ST 95 | 22:45 | 22:50 |
| | | |
Tickets for these shuttle trains from JB Sentral to Woodlands in Singapore are extremely popular (especially for the early morning services where people who work in Singapore use them to commute to their jobs) and are often sold out many days or weeks in advance. So if you want to make the journey from Malaysia to Singapore by train, book your tickets as far in advance as possible and try to travel on the later morning / afternoon trains when you are more likely to be able to get a seat.

Book JB to SG Woodlands Shuttle Tickets Online here >

If you can, take the train, as the immigration area is for railway passengers only and passing through the immigration process is far quicker than using the main land / bridge border crossings, which can get terribly congested at many times of day, as thousands of people who live in Johor Bahru cross over to Singapore for work every day.

---
There are now 18 trains a day that travel over the Causeway to Singapore.
The first train from JB Sentral to Woodlands departs at 05:00 am in the morning.
The last train from train from JB to Singapore is at 10:45 pm.
The trip over the Causeway takes just 5 minutes and these new shuttle services are to help with the congestion at the borders between Malaysia and Singapore, so will be used mainly by commuting workers going to and from Singapore for work.
These services are very popular with commuters, as they can save time compared with the other congested land border crossings.
Immigration procedures are carried out at JB Sentral for stamping out of Malaysia and at Woodlands Station where you get your passport stamped into Singapore.

---
KTMB Intercity train timetables main page >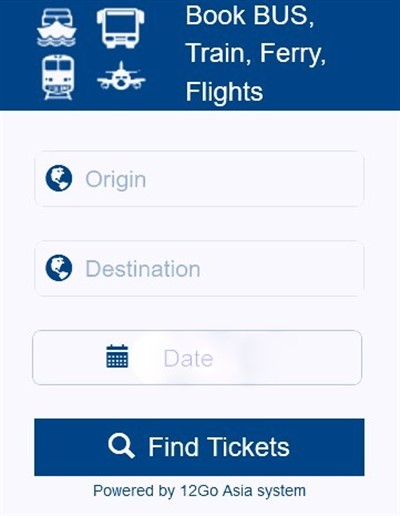 How to get from Woodlands Station to Singapore City Centre
Once you arrive at Woodlands, you will need to continue your journey to the city centre (or anywhere else on the island).
You can easily get a taxi, or if you are on a budget and want to save on transport costs, you can take a combination of bus and MRT (Mass Rapid Transit Train).
The nearest MRT Station to Woodlands Train Checkpoint (also known as Woodlands CIQ or WTCP) is located around 1.7 Kilometres away at Marsiling MRT Station (on the North-South MRT Line).
If you want to stretch your legs, you can take a fairly long walk there, but it is much easier to take a bus from just outside Woodlands.
You can also use the Woodlands MRT Station which is slightly further away, but if the bus to there comes first, you may want to get on that bus rather than wait around.

Once at either of the MRT stations, you can get to just about anywhere in Singapore as the extensive Singapore railway reaches most of the island.
For more information, tickets costs and a handy "Journey Planner" for all your transport needs within Singapore, please visit:
---
Ticket Prices for the Train from JB Sentral to Woodlands

One way fares for these trains cost 5 MYR for both Adults and Children when leaving from JB and 5 SGD when travelling from Singapore to JB Sentral.
Each train operates with 320 seats, so if you want to get a seat, you are advised to book well ahead.

If you want to book your shuttle tickets online, click here >

Singapore Customs

One thing you should be aware of when entering Singapore is the very strict Singapore customs laws.

When travelling from Malaysia to Singapore there is no Duty-Free Allowance and you are not allowed to bring in any amount of liquor products (ie Spirits, Wine or Beer).

You are also not allowed to bring in any cigarettes or tobacco products.

If you do bring in any of these products, you have to declare them and pay a hefty tax charge.

If you don't declare anything and get caught, you will face a huge fine - even for a single packet of cigarettes or a can of beer.

So, our advice, don't take any alcohol or tobacco products and check with the Singapore Customs website as to what you can and can't bring in to the country, to see if anything else you are carrying is allowed or not.

Here's the link:

www.customs.gov.sg/

---
Where to stay in Johor Bahru or Singapore?
If you decide you want to stay in JB once your train arrives here, you can visit our Johor Bahru accommodation page here >
If you are travelling to Singapore you can find a great place to stay here >

---
Johor Bahru Trains main page >

---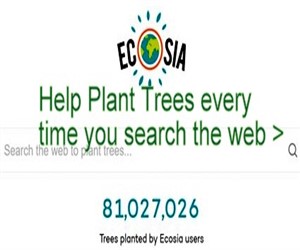 Ecosia - Search the Web - Plant Trees >