MRT Bukit Bintang to Pasar Seni (Chinatown) by Train
The MRT Bukit Bintang to Pasar Seni train service operated by RapidKL is a quick and cheap way to get to Chinatown as the train station is just a short walk away from Petaling Street.

You can also use the Pasar Seni integrated MRT / LRT station to connect to other rail services in the Klang Valley with the Kelana Jaya LRT Line also running through here.

Another option is to use Pasar Seni as a connecting station for KTM Komuter and long-distance ETS trains from the old KTM Kuala Lumpur railway station which is now connected by a relatively new and short pedestrian footbridge (opened in November 2019).

MRT Bukit Bintang to Pasar Seni train route map (click to view larger / full KL Transit map) >
For travel in the opposite direction from Pasar Seni to Bukit Bintang click here >

Please note: Bukit Bintang MRT station is also known as Pavilion Kuala Lumpur due to sponsorship reasons.

Bukit Bintang (Pavilion) to Pasar Seni MRT Route / Line

(Laluan MRT Bukit Bintang (Pavilion) ke Pasar Seni)
Along the SBK Mass Rapid Transit Line from MRT Bukit Bintang to MRT Pasar Seni, trains stop at the following stations:

Bukit Bintang
Merdeka
Pasar Seni
The duration of the journey by MRT train to Pasar Seni from Pavilion Bukit Bintang station is just 5 minutes.

Picture from inside a train on the Bukit Bintang MRT route to Pasar Seni
---
MRT Bukit Bintang to Pasar Seni Fare / Ticket Price

(Tambang / Harga Ticket MRT Bukit Bintang ke Pasar Seni)

The MRT fare to Pasar Seni station from Pavilion Bukit Bintang costs:
Cash Price = 1.40 RM / MYR

Cashless = 1.30 RM / MYR
Concession = 0.70 RM / MYR
The cash price fare is what you will pay if you buy your tokens from the vending machines at the station.

The cashless price is available for those who have one of RapidKL's Touch n Go prepaid cards.
RapidKL prepaid cards are for use on MRT, LRT, Monorail and RapidKL Buses.
They can often be good value if you are going to using these services a lot during your stay in the capital and are available from RapidKL customer service offices (see the link to their website below for more information on prepaid RapidKL travel cards).

MRT Bukit Bintang Pavilion Operating Hours / Times
(Jadual / Waktu Operasi MRT Bukit Bintang Pavilion)
MRT Train Frequency:

MRT trains depart from Bukit Bintang from every 4 to 8 minutes during the daytime and early evening to every 15 minutes late at night (trains are slightly less frequent at weekends and public holidays)

MRT trains start operating from 06:00.

The last MRT train from Bukit Bintang to Pasar Seni departs at 00:03 from Monday to Saturday and at 23:36 on Sunday and public holidays.
---
MRT train times and fares are provided for information only and may change without notice.
To check departure times, fares, 1st and last trains you should visit the official MYRapid / RapidKL website by clicking here >

---
Related Pages:

How to get from Bukit Bintang to Batu Caves by train >

Bukit Bintang to Kajang MRT train >

MRT Kajang to Bukit Bintang (Pavilion) >
How to get from TBS bus terminal to Bukit Bintang by train >

MRT Bukit Bintang to Muzium Negara >

---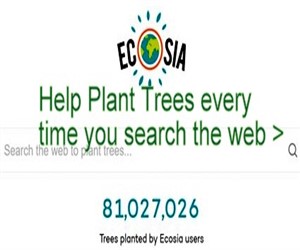 Ecosia - Search the Web - Plant Trees >