Train 13 Timetable Thailand from
Bangkok to Chiang Mai - Overnight Sleeper Train

Train 13 is a Special Express service from Bangkok to Chiang Mai in the North of Thailand.
This night train to Chiang Mai consists of just Second Class and First Class air-conditioned sleeper carriages.

Tickets for this service are very popular and can be full at busy times of the year so advance booking for seats or beds is highly recommended.

Train 13 Schedule

New Timetable from 19th January 2023 - Train 13 now originates from Bang Sue Grand Station (Krung Thep Aphiwat Central Terminal).
| Station | Departure time |
| --- | --- |
| Bang Sue Grand (Krung Thep Aphiwat) | 20:05 |
| Bang Khen | --:-- |
| Lak Si | --:-- |
| Don Muang Airport (DMK) | 20:22 |
| Rangsit | 20:32 |
| Ayutthaya | 21:07 |
| Lop Buri | 22:00 |
| Nakhon Sawan | 23:31 |
| Phichit | 01:07 |
| Phitsanulok | 01:49 |
| Uttaradit | 03:08 |
| Sila At | 03:21 |
| Den Chai | 04:19 |
| Ban Pin | 04:53 |
| Nakhon Lampang | 06:33 |
| Khun Tan | 07:37 |
| Lamphun | 08:21 |
| Chiang Mai | 08:40 |
| | |
Trains operates Daily.

---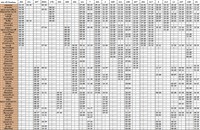 See the latest Bangkok to Chiang Mai train timetable here >
---
Other train timetables for services from Bangkok to Chiang Mai:
Train number 7 - Special Express DRC daytime service >

Train number 109 - Rapid day / night sleeper service >

Train number 9 - Special Express night sleeper service >

Train number 51 - Express night sleeper service >

Find the best places to stay in Chiang Mai.

Budget to Luxury.
Read reviews.
Compare room rates.
Sleeping Berths / Seat Classes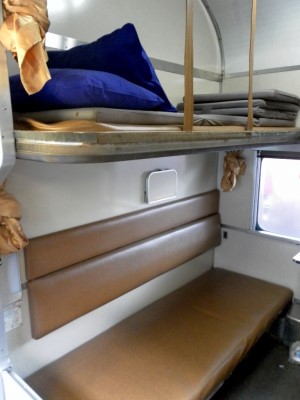 Second Class sleeper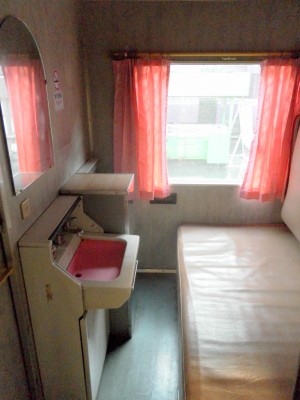 First Class sleeper cabin
Train 13 has slightly different carriages than the rest of the trains in Thailand, as it operates with mainly JR West (Japanese Railways) coaches, which are a little bit more luxurious than the normal sleeper train carriages used by Thai Railways, with the upper berth in Second class slightly more spacious than the normal trains.
If you want to compare night trains to Chiang Mai, have a look at the sleeping berths on train number 9 here >

Ticket prices for beds are still the same as other trains.
You can see all fares for the trains to Chiang Mai from Bangkok here >

To make an advance booking for this train (for a small fee):
You can book tickets online here >

If you want to compare prices of the train to how much a bus from Bangkok to Chiang Mai will cost:
Visit our Thailand bus booking page here >

---
Like nearly all long distance trains in Thailand you will find a restaurant car and meal service, where you can try out some of Thai Railways much improved menu.
To see an example of the menu on board click here >

Arriving in Chiang Mai Railway Station

Chiang Mai Station
After a long overnight journey, you arrive at the station and still have a few kilometres to go to get to the most popular place to stay in the city, which is within the "old city" walls and moat.
-   For more about the station click here >
-   To find places to stay in Chiang Mai click here >

---
There are plenty of transport options from the station and you can even walk if you want to do it for free.
The train schedule published above was correct at time of publication but may change.
Please check directly with the State Railway of Thailand to confirm departure times by either:

Visiting any station within Thailand
Telephoning the SRT 24 hour call centre on 1690.
Or visiting the SRT official website here >
---
Train 13 Bangkok to Chiang Mai ticket prices >

---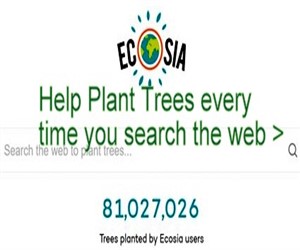 Ecosia - Search the Web - Plant Trees >