KTM Intercity Train Schedule 2023
(Jadual KTM Antarabandar)

The KTM Intercity train services in Malaysia operate on the JB Sentral to Tumpat Line, the JB Sentral to Gemas and Tampin / Pulau Sebang route and on the JB Sentral to Singapore Woodlands route.

These older diesel-hauled trains are operated by Malaysian Railways, Keretapi Tanah Melayu Berhad (known as KTMB or KTM).

Below you will find links to the latest train timetables for all these Intercity train services.

Intercity Train Schedule: JB Sentral - Gemas / Tampin - JB Sentral

This section of track is currently being upgraded to a dual-track electrified line to accommodate the ETS trains south of Gemas all the way to JB Sentral in Johor Bahru.
Until the upgrading work is finished (currently due to be completed sometime in 2023), the older Intercity trains will be running on the old single railway track.

---
Once you arrive at Gemas railway station, you can connect to the much newer and faster Electric Train Services (ETS) that travel all the way up the west coast to the border with Thailand at Padang Besar.

To see the latest ETS train schedules for connections from Gemas click here >

If you take the Intercity train to Tampin / Pulau Sebang, you can also connect to the much cheaper KTM Komuter (commuter) Line from Tampin to Batu Caves (via Kuala Lumpur KL Sentral station).

To see the latest KTM Komuter train timetable from Tampin click here >

KTM Intercity Train Schedule: Tumpat - JB Sentral - Tumpat

These Intercity trains run along the East Coast Line (also known as the Jungle Railway Line) from Tumpat in the north-east, through Gemas (where it joins with the West Coast Line), then onto JB Sentral in Johor Bahru.

Intercity Train Schedule: Singapore - JB Sentral Singapore

This short 5 minute train ride connects the city of Johor Bahru in Malaysia to Singapore Woodlands station, crossing over the Straits of Johor.

This shuttle train service (known as the Shuttle Tebrau) is an extremely popular and hassle free way to cross the border between Malaysia and Singapore, so if you want to get a ticket for this train (especially during the morning rush hours for commuters heading from JB to Singapore for work) you will need to book well in advance.

---
More KTM Train Schedules in Malaysia:

ETS (Electric Train Services) timetables >

KTM Komuter (commuter) train timetables >

---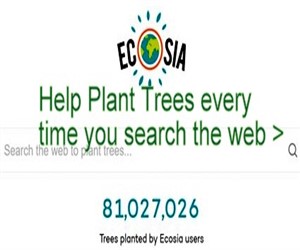 Ecosia - Search the Web - Plant Trees >