ETS Butterworth to Tanjung Malim
KTM Train Schedule (Jadual) Price

If you want to get from Penang to Tanjung Malim, taking one of the ETS Butterworth to Tanjung Malim train services is the quickest way to travel.
These fast Electric Train Services operated by Malaysian Railways Keretapi Tanah Melayu Berhad (KTMB / KTM) can make the journey in a little under three hours.
ETS Butterworth to Tanjung Malim Train Timetable

(Jadaul ETS Butterworth ke Tanjung Malim)
If you want to travel in the other direction from Tanjung Malim to Butterworth (Penang Sentral) by ETS Train:

Click here for the ETS timetable from Tanjung Malim to Penang Sentral Butterworth station >

KTM Butterworth Penang to Tanjung Malim ETS train timetable:
You can see the latest full ETS timetable for 2023 here >

New train timetable from the 15th of January 2022 (2022-01-15):
For the latest ETS train ticket prices from Butterworth to Tanjung Malim click here >

Notes for the above timetable:
All the KTM ETS trains on this route are EG numbered trains which are the ETS Gold Services.

Full ETS Timetable:
To view the full train schedule (with all the stops) for all southbound ETS trains from Butterworth, click on the timetable link below:
---
Tanjung Malim KTM Station is the first station on the cheap KTM Komuter train route that can take you cheaply into Kuala Lumpur city centre.
If you wish to connect to these commuter train once you arrive at Tg. Malim:
You can see the latest full KTM Komuter train timetable here >

ETS Ticket Prices / Fares to Tanjung Malim from Butterworth Penang Sentral

(Tambang / Harga Tiket ETS Butterworth Penang Sentral ke Tanjung Malim)

To find the latest tickets prices and information about the KTM Flexi Fare system now in operation for ticket booking, please see our:
Butterworth ETS fares page here >
---
Buying ETS Tickets to Tanjung Malim

Whenever you want to go by ETS train in Malaysia, it is always advisable to book your train tickets as far in advance as you can as some popular routes can get fully booked well in advance (especially during public and school holidays, weekends and festival periods).

With the KTM Flexi Fare system, it is also cheaper the further in advance you book.

Making an advance ETS train booking is easy to do - you can either:

1) Book ETS tickets from the KTM Ticket Office in Georgetown on Penang Island (located on the path up to the Penang to Butterworth ferry jetty).

2) Go to the ticket counter at the KTM Butterworth Railway Station.

3) Book your tickets online direct from the official KTMB website >

---
Related Pages:
Penang to Butterworth Ferry times and fares >

ETS train timetables main page >

Butterworth (Penang Sentral) KTM trains main page >

Tanjung Malim KTM trains main page >

---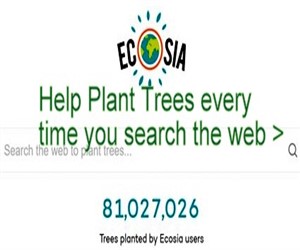 Ecosia - Search the Web - Plant Trees >