Tanjung Malim Komuter Route (Laluan) Train Schedule Jadual KTM 2023

The Tanjung Malim Komuter Route (Laluan) is a cheap way to travel by train around Kuala Lumpur and its suburbs, with regular services from the state of Perak, through central Kuala Lumpur, through Petaling Jaya, Selangor and to the coast at Port Klang (Pelabuhan Klang).

Tanjung Malim to Port Klang Komuter Route Schedule

(Jadual Waktu Komuter Laluan Tanjung Malim ke Pelabuhan Klang)
On this page you will find the early morning train timetable:

Latest KTM Commuter Timetable 2023

(Jadual Waktu Terkini KTM Komuter)
New KTM Komuter Timetable (Jadual / 时间表) valid from the 10th of July 2023:
Monday - Friday Timetable (Jadual Waktu Isnin - Jumaat):

To see the timetable for Komuter trains in the opposite direction from Port Klang to Tg. Malim click here >


---
Saturday, Sunday and Public Holiday Timetable (Jadual Waktu Sabtu, Ahad & Cuti Umun) for 2023:

---
---
A KTM Komuter train
Please note: Due to track upgrading work only limited services will be operated on some sections of the route.

Please visit the KTM website Komuter page for more information by clicking here >

This Komuter Route stops at KKB, Rasa, Batang Kali, Serendah, Rawang, Kuang, Sg Buloh, Kepong Sentral, Kepong, Segambut, Putra, Bank Negara, Kuala Lumpur, KL Sentral, Abdullah Hukum (from October 2018), Angkasapuri, Pantai Dalam, Petaling, Jl Templer, Kg Dato Harun, Seri Setia, Setia Jaya, Batu Tiga, Shah Alam, Padang Jawa, Bukit Badak, Klang, Teluk Pulai, Teluk Gadong, Kg Raja Uda, Jalan Kastam, terminating at Port Klang (Pelabuhan Klang).
---
---
Komuter Ticket Price / Fare (Harga Tiket / Tambang)

To see a full price list for tickets on this route:
Please see the KTM Komuter page on the official KTM website here >

KTM Komuter Train Timetables main page >

---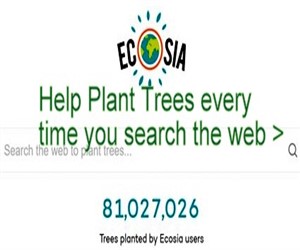 Ecosia - Search the Web - Plant Trees >