ETS Gemas to Kajang KTM Train Schedule (Jadual) & Price
The ETS Gemas to Kajang train operated by Malaysian Railways (KTMB / KTM) is a good way to travel to Kuala Lumpur city centre as Kajang railway station is connected to downtown KL by the Kajang to Sungai Buloh MRT train line that can take you to places like Bukit Bintang.

You can also connect to the KTM Komuter train (commuter) at Kajang station.

The duration of the train journey by ETS from Gemas to Kajang station is a little under two hours.

---
ETS Train Schedule to Kajang from Gemas

(Jadual Keretapi ETS ke Kajang dari Gemas)

KTM Gemas to Kajang train timetable:
You can see the latest full ETS timetable for 2023 - 2024 here >

To see the timetable for ETS trains in the opposite direction from kTM Kajang to KTM Gemas click here >

New train timetable from the 15th of January 2022 (2022-01-15):
Train numbers starting with an EG are the ETS Gold services.

Train numbers starting with an EP are the ETS Platinum services.

If you want to connect to the KTM Komuter trains from Kajang:
You can see the full timetables here >

If you want to connect to the MRT train from Kajang click here >

If you want to view the latest full ETS train timetable for all northbound services, click on the following link:

To check for the latest departure times for all KTM trains, you can visit the official KTM Berhad website by clicking here >

ETS Gemas to Kajang Fares / Ticket Prices

(Tambang / Harga Tiket)

ETS train fares from Gemas to Kajang for the ETS Gold Services cost:
Adult fare: 28 MYR
Child fare: 18 MYR

Fares on the more expensive ETS Platinum trains cost:
Adult fare: 34 MYR
Child fare: 22 MYR
Please note: as KTM now price their ETS tickets using a Flexi Fare system, the prices above may vary a little depending on how far in advance you book and when you are travelling.
If you want to learn more about ETS Flexi Fares click here >

Booking Tickets for the ETS Train to Kajang

When you travel by ETS train in Malaysia your ticket gets you a reserved seat number and as seat numbers are limited, it is always best to book your seats as far in advance as you can.

To buy advance KTM Berhad train tickets you can:
Visit any ETS KTM railway station ticket counter.

Or a much less time-consuming option is to book train tickets online >

---
Kajang KTMB trains main page >

ETS train schedules main page >

ETS Gemas to Seremban trains >

JB Sentral to Gemas train timetable >

---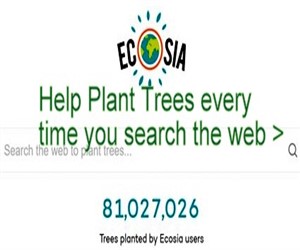 Ecosia - Search the Web - Plant Trees >