ETS Platinum Train Services

If you are wondering what the difference between ETS Platinum and ETS Gold train services are in Malaysia, the answer is quite simple, the time taken to travel and the frequency of departures.
Both services use the new fast Electric Trains from China (KTM Class 93) that can travel up to 160 Kilometres per hour (140 kmh is the maximum speed in service) and all train carriages are all seater, air-conditioned coaches (there are no sleeping berths / beds on any of these new trains).
There are no separate seat classes (all seats are the same class - there are no 1st class, 2nd class or third class seats).
So, the only real difference is the amount of stops along the route each service takes, the ticket price and the fact that Platinum services tend to depart at the most popular times to travel.

Update: From October 2019 there will be a new Business Class carriage on some trains.
From 2022 - All EP Platinum trains will be operated with the newer ETS2 trains that all have a Business Class carriage.

Platinum Class ETS Trains
Platinum Class Trains are usually made up of six carriages / coaches with up to 58 seats in each carriage.
If you want to see a seating plan for a Platinum ETS train:
Visit one of our Platinum timetables pages where you will find the seating plan at the bottom of the page >

Carriages are labelled A, B, C, D, E and F
In coach C you will find the buffet car (at one end) where you can buy snack food and a range of meals, along with hot and cold drinks.
There is also a prayer room in coach C

Toilets are available in coaches B and E, with a disabled toilet in coach D.

Most of of the seats are arranged:
Two by two, separated by an aisle.
Roughly half the seats are facing forward and half backwards, with some seats separated by a table (at the end of the coaches as in the picture below).
Seats a and d are window seats. b and c aisle seats.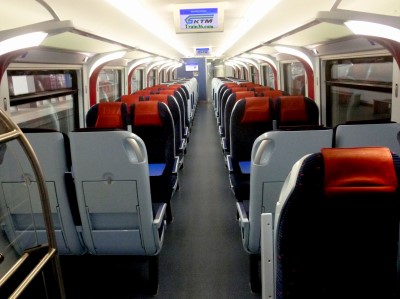 Seats on a typical ETS Platinum Class Train
Platinum Class ETS Train Schedules

These services operate on the long distance route between Padang Besar Station on the Malaysia / Thai border and Kuala Lumpur.
They also run on the busy route between KL and Butterworth, Penang.
Extra services are often added during the main holidays in Malaysia like Chinese New Year.

---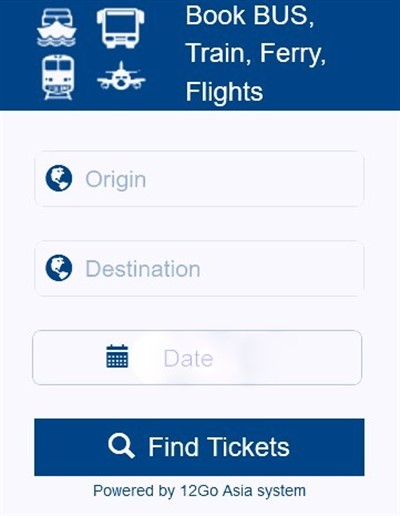 ETS Platinum vs ETS Gold
Platinum Class Trains are the quickest of all the ETS Services as they stop at only the main stations along the line and so are the quickest way to get from A to B on long distance trains.
They also tend to operate at the most popular times of the day to travel.

Platinum ETS services have train numbers starting with EP.

Gold Services are slightly slower only because they stop at more stations along the route.

Gold ETS services have train numbers starting with EG.

A good example to compare Platinum vs Gold services are trains on the KL Sentral to Padang Besar route.
The Platinum Trains usually only stop off at 8 stations along the route, while the Gold trains stop at 14 - 15 stations.

Comparing Fares:
Using the above examples, the adult ticket prices for these trains for a journey between KL and Padang Besar are:
Platinum : 102 MYR
Gold : 76 MYR
So, if you want to save money, take the Gold Train.
If you want to save time, take the Platinum Train.

---
Another thing you should be aware of is:
You are much more likely to get a seat on an ETS Platinum service during busy times of the year, as the cheaper Gold services will sell out much faster.
We would however still recommend you make an advance booking.
You can do that either by visiting any ticket counter at any mainline KTMB Railway Station or:
You can book your tickets online here >

---
ETS Trains in Malaysia main page >

---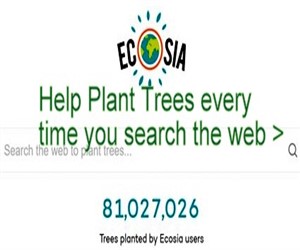 Ecosia - Search the Web - Plant Trees >