ETS Kajang to Butterworth
KTM Train Schedule (Jadual) Price
To get from Kajang to Penang Island (Pulau Penang) the quickest way to travel is to take the direct ETS Kajang to Butterworth train operated by Malaysian Railways (Keretapi Tanah Melayu Berhad - known as the shorter name of KTM or KTMB).

These trains operate on the Gemas to Butterworth ETS route (laluan), however, for more options, you could easily take a cheap KTM Komuter train to KL Sentral station first, then take a more frequent train from there to Butterworth station (Penang Sentral).

KTM Kajang to Butterworth ETS Train Schedule / Timetable
(Jadual ETS dari KTM Kajang ke Butteworth)

To view the timetable in the opposite direction to Kajang from Butterworth (Penang Sentral) click here >

KTM Kajang to Penang Sentral Butterworth ETS train timetable:

You can see the latest full ETS timetable for 2023 here >

New train timetable from the 15th of January 2022 (2022-01-15):
| Train Number | Departs Kajang | Arrives Butterworth | Book Online |
| --- | --- | --- | --- |
| EG 9322 | 17:18 | 22:22 | Book Tickets |
| | | | |
For the latest ETS ticket prices to Butterworth click here >

Kajang to Butterworth Train via KL Sentral

For more options for trains heading to Butterworth you can take a KTM Komuter train from Kajang to KL Sentral Railway Station, then take a more frequent ETS service from KLS to Butterworth.

To see all the ETS train services heading north, see the following timetable:

KTM Ticket Prices from Kajang to Butterworth

(Tambang / Harga Tiket KTM dari Kajang ke Butterworth)

With KTM now charging different prices using the Flexi Fares system, what you pay will now depend on when you buy your tickets (the further in advance the cheaper the fare) and at what time of year and day you want to travel.

For a full explanation of the Flexi Fare system and all basic fares to Butterworth:
See our Butterworth ETS train prices page here >

Buying ETS Kajang to Butterworth Train Tickets

When travelling by ETS train in Malaysia you should always book your tickets in advance when you can, as trains can be full during busy periods and it is now cheaper under the flexi fare system.
To book advance tickets you can visit any KTMB ETS train stations ticket counter and buy your tickets in person.

Or, a far more convenient way to purchase tickets is to book them online >

---
Arriving at Butterworth Station

Once you arrive at Butterworth, it is a short walk over to the main Penang Sentral terminal building where you can take a ferry over to Georgetown on Penang Island or connect to local and long-distance bus services.

For more information about Butterworth KTM Train Station click here >
For more information about the boat over to Penang Island click here >

For a list of the best accommodation in George Town Penang click here >

---
Related Pages:
ETS Train schedules in Malaysia >

Butterworth KTM Trains main page >
---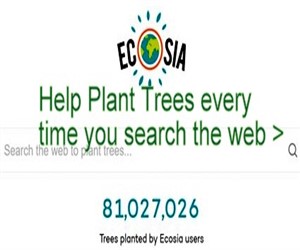 Ecosia - Search the Web - Plant Trees >