ETS KL Sentral Padang Besar Ticket Price / Fare (Harga Tiket)
This page contains the ETS tickets prices for the fast Electric Train Services that operate between Kuala Lumpur KL Sentral Railway Station and Padang Besar Station (located on the Malaysia / Thailand border).
There are two types of service on this route:

The slightly slower but cheaper Gold ETS Services.
The ETS Platinum Services (these trains only stop at the main stations and tend to operate at the best times of the day).

ETS KL Sentral Padang Besar Ticket Price

Fares shown below are for one-way journeys in either direction.
If you want to buy a return ticket, you have to pay double the single fare.
ETS Gold Fares:
Adult fare is: 76 MYR
*Child fare is: 42 MYR
---
ETS Platinum Fares:
Adult fare is: 102 MYR
*Child fare is: 55 MYR
If you want to see a full price list of fares from either Pdg. Besar or Kuala Lumpur, please see the following pages:

Return to the KL to Padang Besar ETS train timetable >

Return to the Padang Besar to KL ETS train timetable >
---
*Child fares are for children that are aged from 4 years old to 12 years old.
Children aged above 13 years old will have to buy an adult priced ticket

Children aged 3 and below do not have to purchase a ticket.
However, they do not get a reserved seat and have to sit with their parents/guardians on their seat.

---
Discount KTM ETS train tickets are available for Malaysian citizens only:
Pensioners/Senior citizens aged 60 and above.
Disabled.

Students with a valid KTM I-Card.
Various retired ex-government employees.

You can visit the official KTM website for more information about concession tickets at:
http://www.ktmb.com.my/eticketPolicies.html
How to Buy ETS Tickets in Malaysia

You will need to reserve a seat to travel on any ETS train in Malaysia and *advance booking is highly recommended as trains can often be fully booked weeks in advance.

The easiest way to book your seats is online (especially if you are travelling from Thailand).
If you use the official KTM website to make your booking, you will pay the same as the counter price.
You can also use an online agent but you will have to pay a small commission.
For more information and to book online click here >

If you do not want to book online, you will have to visit any ETS station in Malaysia where you can purchase your tickets from the station's ticket counter.
This can sometimes take quite a long time (especially at KL Sentral Station where you will first have to take a number, then wait for your number to be called to be served).

*Advance train tickets can be available for various periods ahead.
You can often buy tickets 2 or 3 months in advance.
However, during some periods of the year tickets will only be available a few weeks in advance as KTM make fairly regular changes to the ETS timetable.
---
KL Sentral ETS trains main page >

Padang Besar trains main page >

---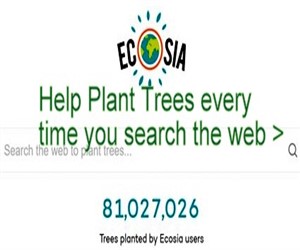 Ecosia - Search the Web - Plant Trees >