ETS Sungai Buloh to Taiping KTM Train Schedule (Jadual) Price (Harga Tiket)
A quick and easy way to travel to Taiping from Sg Buloh is to take one of the fast ETS Sungai Buloh to Taiping train services operated by Malaysia Railways (Keretapi Tanah Melayu Berhad - KTMB / KTM).

---
KTM ETS Train Schedule to Taiping from Sungai Buloh

(Jadual Keretapi KTM ETS ke Taiping dari Sungai Buloh)

For departure times for ETS train services in the other direction from KTM Taiping to Sungai Buloh click here >

KTM Sungai Buloh to Taiping ETS train timetable:
You can see the latest full ETS timetable for 2023 here >

New train timetable from the 15th of January 2022 (2022-01-15):
Timetable notes:

Train numbers starting with an EG are ETS Gold services.

Train numbers starting with an EP are ETS Platinum services.

To see the full KTM schedule for all trains to Taiping, click on the timetable link below:

---
KTM Train times from Sg Buloh published on our site are for information and planning purposes only and may change due to operational reasons without notice. Before travelling to Taiping by train you may want to check for any changes to the schedule by visiting the official KTMB.com.my website by clicking here >

ETS Sungai Buloh to Taiping Ticket Prices / Fares
(Tambang / Harga Tiket ETS Sungai Buloh ke Taiping)

To see the latest ETS train fares to KTM Taiping railway station click here >

Buy Tickets on ETS Train from Sungai Buloh to Taiping

(Beli Tiket di ETS Train dari Sungai Buloh ke Taiping)

If you want to travel on any ETS train in Malaysia you should always try to plan ahead and book your tickets / seats as far in advance as you can.
If you wait until the last minute, ticket prices are more expensive (under the KTM Flexi Fare rules) and there is a chance that all the seats will have been sold.
To book ETS train tickets in advance is easy to do as you can either go to any ETS railway station in person and buy your tickets or a much less time-consuming way is to book your tickets online >

---
Related pages:

Sungai Buloh KTM trains main page >

Taiping KTM trains main page >

KTMB ETS train schedules main page >

ETS from Sungai Buloh to Parit Buntar >

ETS from Sungai Buloh to Kuala Kangsar >

ETS from Sungai Buloh to Alor Setar >

ETS from Sungai Buloh to Arau >

ETS from Sungai Buloh to Sungai Petani >
ETS from Sungai Buloh to Padang Besar >
---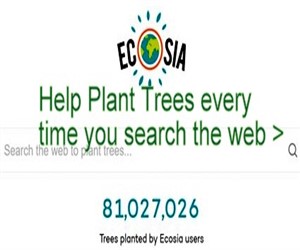 Ecosia - Search the Web - Plant Trees >