KTM Taiping Train Schedule 2023 (Jadual)

The KTM Taiping Railway Station (Stesen Keretapi Taiping) is located on the KTMB (Keretapi Tanah Melayu Berhad) Malaysian Railways, West Coast Line, which travels the length of West Peninsular Malaysia, from Singapore to the Thai border at Padang Besar.
Taiping is located in the state of Perak and was home to the first railway station in the country (built here back in 1885).
That station is long gone and now a new train station in Taiping hosts an ever increasing number of high-speed Electric Train Services (ETS Trains) and cheaper KTM Komuter Trains (commuter trains).
The older and slower diesel Intercity Express Trains are now all cancelled in this part of the country.
Taiping Trains

(Kereta Api Taiping)
Taiping ETS Trains

(Kereta Api ETS Taiping)
If you want to travel by ETS from the north or from Taiping south to Kuala Lumpur's KL Sentral or further to Gemas:

If you want to travel by ETS from Taiping to places like Butterworth Penang, Alor Setar and Arau (for ferry connections to Langkawi) or up to Thailand:

---
To see a full list of ETS ticket prices to/from Taiping click here >

The new ETS routes started operating in July 2015 and now you can travel to and from Taiping by high-speed train as far as Gemas to the south and Padang Besar station to the north (on the border with Thailand).
These new trains have cut the travel time quite considerably compared to the old diesel Intercity Express Trains and more and more services have been added since they started.
As Taiping station is a fairly major stop on the railway line, all ETS Gold Services and ETS Platinum Services stop here.
Popular ETS Routes:

KL Sentral to Taiping ETS train schedule and ticket prices >
Taiping to KL Sentral ETS schedule >
Taiping to Ipoh ETS schedules and fares >

Ipoh to Taiping ETS schedule >
Taiping to Butterworth Penang Sentral ETS schedule and fares >
Taiping to Padang Besar (for Hat Yai Thailand) train schedule >
Taiping to Alor Setar (for Kuala Kedah Jetty & the ferry to Langkawi) >

Taiping to Arau (for Kuala Perlis Jetty & the ferry to Langkawi Island) >
Taiping to Bandar Tasek Selatan (for TBS Bus Terminal) >

Taiping to Johor Bahru (JB Sentral) >

Taiping to Pulau Sebang / Tampin >

Taiping to Sungai Petani (SP) >

---
As the dual electric tracks currently end at Gemas, if you want to travel further south to JB Sentral in Johor Bahru or Singapore, you currently have to change trains in Gemas and take a Shuttle Train to JB.
Then you have to take another short Shuttle trip across the causeway to Singapore.

Taiping KTM Komuter Trains

(Keretapi KTM Komuter Taiping)
The Komter Utara route has now been extended to Taiping, with services to Butterworth, Penang and Ipoh.
At Bukit Mertajam station you can connect to Komuter services further north, all the way up to the border with Thailand at Padang Besar.
To see the full Taiping KTM Komuter timetable please see the following pages:

---
Southbound commuter trains can take you to the terminal station on this route at Ipoh (from 16th of September 2023) stopping at Padang Rengas, Kuala Kangsar and Sungai Siput.

Northbound commuter services can take you to Kamunting, Bagan Serai, Parit Buntar, Nibong Tebal, Simpang Ampat, Bukit Mertajam, Bukit Tengah and Butterworth (Penang Sentral).

If you want to travel further north by commuter in to the states of Kedah and Perlis, you can change trains at Bukit Mertajam and connect to the Butterworth to Padang Besar Komuter Route, stopping at all station on the way to the Malaysia / Thailand border such as Sungai Petani, Alor Setar and Arau. 
Other smaller stations along this route include: Anak Bukit, Bukit Ketri, Gurun, Kobah, Kodiang and Tasek Gelugor.

Taiping Intercity Trains

Please Note : All long distance diesel Intercity Express Trains to / from Taiping are now cancelled and replaced by ETS services.

Now if you want to travel from Taiping to Hat Yai by train, you can take either an ETS or Komuter to Padang Besar, then take a Shuttle service from there to Hat Yai.
From Hat Yai there are a number of trains a day heading north up to Bangkok, stopping at popular tourist destinations such as Surat Thani (for boats to Koh Smaui / Koh Phangan), Chumphon (for boats to Koh Tao) and Hua Hin.

For more information on trains from Hat Yai click here >

Alternatively, you can connect with the International Express from Padang Besar to Bangkok.

Taiping Ticket Counter Opening Hours

(waktu operasi kaunter tiket KTM Taiping)
---
The ticket counter at Taiping railway station is open from 05:00 until 23:00.

KTM Taiping Train Station Contact Telephone Number:
(no telefon KTM Taiping)
---
You can telephone Taiping station (Stesen Keretapi Taiping) on their contact number:
05 - 8072591

Or phone the main KTM call centre on 1-300 88 5862

Book Train Tickets from Taiping

(Tempah Tiket Keretapi dari Taiping)
You can buy ETS train tickets in Malaysia in advance (advance tickets sales times vary) from any mainline ticket counter, at any station on the KTMB rail network.
You can also more conveniently book tickets online here >

KTM Komuter train tickets are sold from the station ticket counter on the day of travel.

Related Links:
Related Pages:
Trains to / from Taiping to KL Sentral Kuala Lumpur >
Trains from Taiping to Bukit Mertajam >

KTM Komuter trains from Taiping to Butterworth Penang Sentral >

Trains to Taiping to Butterworth Penang >
KTM trains from Taiping to Bagan Serai >

KTM from Taiping to Parit Buntar >

ETS Trains in Malaysia main page >
---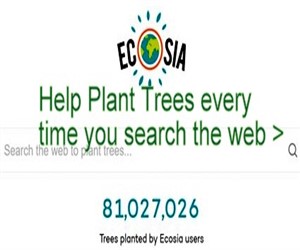 Ecosia - Search the Web - Plant Trees >