KTM Butterworth to Kuala Lumpur (Old Station)
ETS Train Schedule (Jadual) & Ticket Price

To travel from Georgetown Penang to KL, you can take the ETS train from KTM Butterworth to Kuala Lumpur Old Railway Station (Terminal KTM) which is just a short walk from Chinatown (via the link bridge with Pasar Seni LRT / MRT station).
ETS trains are operated by Malaysian Railways (Keretapi Tanah Melayu Berhad or KTM / KTMB for short) and the duration of the train journey from Butterworth to KL's old Moorish railway station takes around 4 hours and 10 minutes.
These trains then all continue on to KL Sentral (5-6 minutes to the south).

KTM Butterworth to Kuala Lumpur ETS Train Timetable

(Jadaul ETS KTM Butterworth ke Kuala Lumpur)
To see the KTM train timetable in the other direction from the old station in Kuala Lumpur to Butterworth click here >

KTM Butterworth Penang to Kuala Lumpur ETS Timetable:
You can see the latest full ETS timetable for 2023 here >

New train timetable from the 15th of January 2022 (2022-01-15):
For ETS train fares from Butterworth to Kuala Lumpur click here >

Notes for the above timetable:
Train numbers starting with an EP are the more expensive ETS Platinum Services.
Train numbers starting with an EG are the cheaper ETS Gold Services.

Train numbers marked with a * are the newer ETS2 trains that have a Business Class coach.

Full KTMB ETS Timetable:
To see the full ETS schedule for all southbound trains to KL, click on the timetable link below:

ETS Train Fares to Kuala Lumpur from Penang Sentral Butterworth

(Tambang / Harga Tiket ETS dari Butterworth Penang Sentral ke Kuala Lumpur)

What you pay for your tickets now depends on a number of factors since KTM have introduced the Flexi Fare system.
For more information about the Flexi Fares and a prices list of basic fares from Butterworth, visit our:

Butterworth ETS train fares page here >
---
Buying ETS Tickets to Kuala Lumpur

If you want to travel from Penang to KL by train, you will need to reserve a seat as trains can be fully booked at any time of the year with Malaysia's many public holidays, religious festivals and even during the weekend when Penang Island fills up with visitors from Kuala Lumpur.

Our advice is to book your tickets as far in advance as you can to make sure you can get a seat on any particular train (it is also cheaper if you book well in advance).

To book your advance ETS tickets for departures from Butterworth you can:

1) Visit KTM's Ticket Office in Georgetown (located at the Jeti where the ferry departs for Butterworth)

2) Visit the ticket counter at the KTM Butterworth Railway Station.

3) Or, book your tickets online >

---
For information about the ferry from Penang island over to Penang Sentral in Butterworth, click on the picture link below:


Ferry to Penang Sentral Butterworth from Georgetown >
---
All times and fares on this page are shown for information and planning purposes only and may change without notice. Before travelling on the KTM Butterworth to Kuala Lumpur train, you may want to visit the:
Official Malaysia Railways website by clicking here >
---
Related Pages:
About the KTM ETS trains services in Malaysia >

Kuala Lumpur to Georgetown Penang Island by train >

---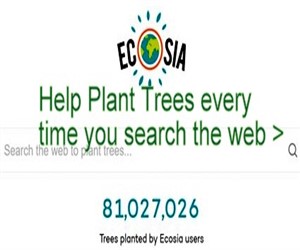 Ecosia - Search the Web - Plant Trees >