KTMB ETS Butterworth to KL Sentral Kuala Lumpur Train Times and Fares
The new high-speed ETS trains operated by KTMB (Malayian Railways) from Butterworth to KL Sentral in Kuala Lumpur started operating in early July 2015.
These ETS Train Services to KL have cut the travel time to the capital from Penang in half, compared to the older Intercity Express Services and it is now the fastest way to travel from Pulau Pinang (Penang) to Kuala Lumpur.

ETS Butterworth to Kuala Lumpur Train Schedule

(Jadual ETS Butterworth ke KL Sentral)

To view the ETS timetable from KL Sentral to Butterworth (Penang Sentral) click here >

KTM Butterworth Penang to KL Sentral ETS Train Timetable:

You can see the latest full ETS timetable for 2023 here >

New train timetable from the 15th of January 2022 (2022-01-15):
For the latest ticket prices, see our Butterworth Penang Sentral ETS fares page here >

* ETS2 service that operates with a new Business Class carriage.

Trains from Butterworth to the Old Kuala Lumpur Railway Station arrive around 4 minutes earlier than times shown in the above timetable.

Train numbers starting with:
EP = Platinum ETS Service
EG = Gold ETS Service

The train from Butterworth Penang Sentral to Kuala Lumpur has a different amount of stops depending on what type of service you take. Platinum services offer the quickest journey time with the least amount of stops.

To see the full Butterworth to KL ETS timetable cick here >

---
---
---
Please Note: there are now no Intercity Express Trains on the Butterworth to KL route.

If you want to connect to the KTM Komuter services from KL Sentral you can see the timetables here >

KTMB ETS Butterworth to KL Sentral Ticket Price / Fare

(Tambang / Harga Tiket ETS Butterworth ke KL Sentral)

Basic fares for ETS train tickets from Butterworth to KL Sentral cost:
ETS Gold Services:
59 MYR Adult Fare - 34 MYR Child Fare.
ETS Platinum Services:
79 MYR Adult Fare - 44 MYR Child Fare.
Please note: the price you pay will vary from those shown above due to KTM Flexi Fare rule. If you want cheaper tickets, book as far in advance as you can!

Buying Butterworth to KL ETS Tickets

(Beli Tiket ETS Butterworth ke KL)

If you are staying on Penang island you have a choice of where to buy your tickets.
You can buy them from the KTM Ticket Office that is located on the walkway up to the Penang to Butterworth Ferry, or from the ticket counters at Butterworth Train Station.
To save yourself the effort of going to the ticket office or station, you can also book your ETS tickets online.
Online train tickets are available direct from the KTM website (now the cheapest option) or through various online ticket agents (booking fees may apply).

Click here to go to our online train booking page >

For more information on the ferry between Penang and Butterworth click on the picture link below:


Ferry from Penang Island Georgetown to Penang Sentral Butterworth >
For information on Butterworth Train Station click here >
Where to Stay in Kuala Lumpur

If you are planning to stay in Kuala Lumpur, visit our best hotels in Kuala Lumpur page to see our top recommendations of places to stay in the city, from budget guesthouses to luxury 5 star hotels.
If you want to stay close to KL Sentral Railway Station, please see our:
Hotels near KL Sentral Station page >
Budget places to stay near KL Sentral Station page >

---
How to get from Penang to KL by KTM ETS train >

Butterworth Trains main page >
---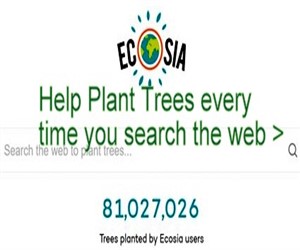 Ecosia - Search the Web - Plant Trees >