KTM Seremban to Batu Caves
Komuter Train Schedule & Fares
The easiest and cheapest way to get from Seremban to Batu Caves is to take the direct train operated by KTM Berhad.

These cheap KTM Komuter train services (commuter) operate on the Tampin to Batu Caves route, passing through Kuala Lumpur's KL Sentral Railway Station.

Not all services from Seremban travel all the way to Batu Caves as many services terminate at KL Sentral Railway Station in Kuala Lumpur so make sure you study the timetable well to get the direct services.

Seremban to Batu Caves KTM Komuter Timetable (Jadual)

To see the latest Komuter train schedule from Seremban to Batu Caves please click on the following link:

---
How long is the train journey from Seremban to Batu Caves Komuter Station?

The duration of the journey from Seremban to Batu Caves by train is between two hours and two hours and 10 minutes for most trains.

---
KTM Komuter Trains to Batu Caves from Seremban stop at the following stations along the route:
Tiroi, Labu, Nilai, Batang Benar, Bangi, UKM (Nat. University of Malaysia), Kajang, Serdang, Bandar Tasek Selatan (for a direct connection to the TBS Bus Terminal & KLIA Transit), Salak Selatan, Seputeh, Midvalley, KL Sentral (for connections to LRT, monorail and long-distance ETS Train Services), Kuala Lumpur's Old Moorish Railway Station, Bank Negara, Putra, Sentul, Batu Kentonmen, Kampung Batu and Taman Wahyu (the last stop before reaching Batu Caves).
KTM Seremban to Batu Caves Train Ticket Price / Fares (Harga Tiket / Tambang)

To see the latest commuter train ticket prices for all fares from Seremban KTM Komuter Station, please see:

Our Seremban Komuter Train Ticket Prices page here >

---
Buying Komuter Train Tickets to Batu Caves:

Unlike ETS trains in Malaysia, KTM Komuter trains do not require advance booking so to buy tickets, just turn up at the station, head to the ticket counter and purchase your tickets for the next train.

There are no seat reservations and seating is on a first-come-first-served basis.
Don't worry about the train being full as there is plenty of room for standing passengers on these types of train.

---
If you would like to check train departure times and check for any disruption along the line (track upgrading work often causes temporary schedule changes), you should visit the:

official website of Malaysian Railways (KTMB) Komuter Trains page here >

---
KTM Komuter Train Timetables main page >

Related Pages:
Seremban to TBS Bus Terminal >

---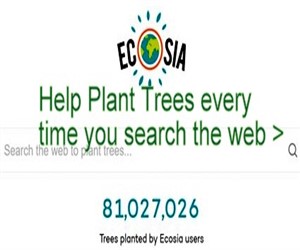 Ecosia - Search the Web - Plant Trees >