KTM Batu Caves Komuter Train Schedule (Jadual) 2023

The KTM Batu Caves Railway Station (stesen keretapi Batu Caves) is located in the state of Selangor, Malaysia and is just a short walk across the car park from the entrance to the cave complex.
The station is served by regular KTM Komuter trains (commuter) that operate on the line between here and Pulau Sebang / Tampin, travelling through Kuala Lumpur city centre (KL Sentral Railway Station).

Batu Caves KTM Komuter Train Schedule (Jadual):

To view the latest KTM commuter timetable to / from B. Caves, please see:

---
For all fares to/from Batu Caves from all KTM Komuter stations click here >

Stations along this commuter route from Batu Caves:

Travelling from Batu Caves to KL Sentral, Komuter trains stop at the following stations (with approximate travel times / trip duration, next to the stations name):
Taman Wahyu (3 minutes)

Kampung Batu (5 minutes)

Batu Kentonmen (8 minutes)

Sentul (12 minutes)

Putra (18 minutes)

Bank Negara (21 minutes)

Kuala Lumpur old station (26 minutes)

KL Sentral Railway Station (32 minutes)
---
From KL Sentral you can change on to the Tanjung Malim - Port Klang Line / Route (laluan) to places like Shah Alam and Klang.

To see the latest timetables on the TM to Pel. Klang Line click here >
Or connect to KTM's long distance ETS trains (also from KL old station) to Butterworth Penang, Ipoh...
To see the latest ETS schedules click here >

Or take the KLIA Ekspres / Transit to Kuala lumpur Airport (KUL) >

Or connect to the Light Rail Transit (LRT) or Monorail for more destinations around the city (ie Chinatown, KLCC, Bukit Bintang...).

For information / and useful route planner for LRT trains / Monorail click here >

---
Stations after KL Sentral on the Batu Caves Komuter Line are:
Mid Valley (38 minutes)

Seputeh (40 minutes)

Salak Selatan (44 minutes)

Bandar Tasik Selatan (for TBS Bus Station - Terminal Bersepadu Selatan) (49 minutes)

Serdang (57 minutes)

Kajang (one hour, 7 minutes)

UKM (one hour, 12 minutes)

Bangi (one hour, 18 minutes)

Batang Benar (one hour, 28 minutes)

Nilai (one hour, 34 minutes)

Labu (one hour, 41 minutes)

Tiroi (one hour, 47 minutes)

Seremban (one hour, 55 minutes)

Senawang (two hours)

Sungai Gadut (two hours, 6 minutes)

Rembau (two hours, 19 minutes)

Tampin / Pulau Sebang (two hours, 34 minutes)
---
Booking Train Tickets from Batu Caves

Tickets (tokens) for KTM Komuter trains are only sold on the day of travel.
These trains are like Subway / Tube trains and there are no seat allocations.
Seating is on a first come, first served basis.

KTM Batu Caves Fares (Tambang)

To see the latest price list of fares from Batu Caves on the Komuter trains:
Please see the Komuter page on the official website of KTM Berhad, by clicking here >

Related Pages:

KTM Komuter schedules main page >

Batu Caves to Kuala Lumpur old station trains >

Best way to travel from Batu Caves to Bukit Bintang (Pavilion) by train >

How to get from the Petronas Towers to Batu Caves >

How to travel from Batu Caves to TBS bus station >

How to get from TBS bus terminal to Batu Caves >

Batu Caves to KL Sentral KTM Komuter trains >

KL Sentral to Batu Caves Komuter timetable >

Seremban to Batu Caves trains >

Taman Wahyu KTM Komuter schedules >

---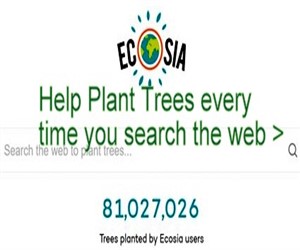 Ecosia - Search the Web - Plant Trees >