KTM Tumpat to Dabong Jadual (Train Schedule)
The easiest way to get from Tumpat to Dabong is to take one of the KTM Tumpat to Dabong train services.
There are two different train services on this route:
The Intercity Express service - Ekspres Rakyat Timuran (Eastern People's Express) -  (ERT numbered trains).
Or the slower but cheaper Shuttle train services (SH numbered trains).
All trains services on this route to Dabong are operated by Malaysia Railways - Keretapi Tanah Melayu Berhad (KTMB / KTM).
The duration of the journey from Tumpat to Dabong by train is approximately 3 hours (express) to 3 and a half hours (shuttle).

KTM Train Timetable from Tumpat to Dabong
(Jadual Keretapi KTM Tumpat ke Dabong)
To see the full timetable for KTM train services in the opposite direction from Dabong to Tumpat click here >

New train timetable valid from the 1st of July 2022:
---
To see the full train schedule (jadual kereta api) showing all the stops between Tumpat and Dabong click on the timetable link below:

---
Train times shown on this page are for information only and may change without notice due to operational reasons. To check for any change to the train schedule from Tumpat to Dabong you should:

Visit the official KTMB.com.my website by clicking here >

KTM Tumpat to Dabong Train Ticket Price / Fare
(Tambang / Harga Tiket Keretapi KTM Tumpat ke Dabong)
Tickets for the train from KTM Tumpat to KTM Dabong cost:

Shuttle Train Services from Tumpat to Dabong (SH numbered trains) cost: 6 MYR.
Intercity Train Service from Tumpat to Dabong (ERT numbered train) cost: 18 MYR.

Buy Train Tickets to Dabong from Tumpat
(Beli Tiket Keretapi ke Dabong dari Tumpat)
Tickets on these services are now available to book online >

If you don't want to or can't book ahead, you can usually get a ticket for the Shuttle trains on the day of departure from Tumpat railway station ticket counter. If you plan to use the Intercity Express train, it is always advisable to book in advance for this service as it can often be fully booked during busy times of the year.

---
Related pages:
KTM Intercity (Antarabandar) trains in Malaysia >

KTM Komuter trains in Malaysia >

---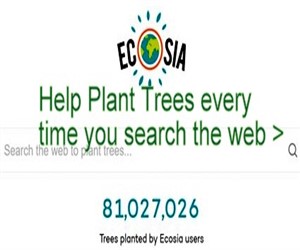 Ecosia - Search the Web - Plant Trees >