How to Travel from Kuala Lumpur to Bangkok by Bus

If you want to travel from Kuala Lumpur to Bangkok by bus you will have to make a stop along the way, as there are no direct bus services to Bangkok from KL.
It is a long journey and will take you around one day to cover the 1,475 Kilometres between the two capitals.

For travelling between KL and Bangkok by train click here >

Kuala Lumpur to Bangkok by Bus via Hat Yai

The fastest way from KL to Bangkok by bus is to first take one of the many morning departures or overnight buses from Kuala Lumpur to Hat Yai (the largest city in southern Thailand and just 50 kilometres over the Thai / Malaysia border).
Bus companies that run services on the KL to Hat Yai bus route are :
Konsortium Bas Ekspres, Alisan Golden Coach Express, Suasana Edaran Express, Hatyai Intertop Express and City Holidays Express.
All bus companies offer either luxury Express,  Executive or VIP buses and are quiet comfortable, with a journey time of around 8 hours (depending on traffic and time taken to cross the border at Sadao border crossing)

To see current departure times and fares for buses from KL to Hat Yai click here >

Buses depart Kuala Lumpur from both the Hentian Duta and TBS bus stations / terminals.

Bus tickets from KL to Hat Yai start at around 60 MYR upwards, depending on how luxurious the bus is.

Once you arrive in Hat Yai, get dropped off at the bus station (many of these buses continue on to the centre of the city) which should be the first stop the bus makes in Hat Yai, as it is located to the south of the city.
From Hat Yai bus station you can now catch a bus to Bangkok.

From Hat Yai to Bangkok by bus you have a choice of buses from the Government run bus company (buses leave from inside the bus terminal) or more comfortable private luxury and VIP bus companies that usually sell their tickets through agents that surround the terminal.

The most popular buses leave Hat Yai in the evening and take around 13 hours to travel overnight to the capital.

To check times and fares for some operators from Hat Yai to Bangkok click here >

Bus tickets from Hat Yai to Bangkok cost around 700 THB upwards.

Buses from Hat Yai will arrive at Bangkok's Southern Bus Terminal, Sai Tai Mai.

For information about the Southern Bus Terminal in Bangkok click here >
For how to travel from the Southern Bus Terminal to the city click here >

If you are not in a hurry, you can take a less direct route from Kuala Lumpur to Bangkok by bus, with dozens of places to stop along the way.
A popular way to go would be to travel from KL to Penang, then take a ferry to Langkawi, cross the border to Hat Yai, then off to Krabi or Phuket on the west coast of Thailand or the islands of Koh Samui, Koh Phangan or Ko Tao on the east coast.

Related Pages: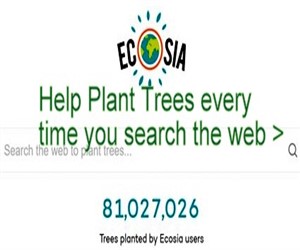 Ecosia - Search the Web - Plant Trees >