Ferry from Penang to Langkawi - Georgetown to Kuah
(Feri dari Pulau Pinang ke Pulau Langkawi)

The ferry from Penang to Langkawi is the most direct way to travel from Penang Island to Langkawi Island (Pulau Pinang to Pulau Langkawi) with fast high-speed ferry boats departing from Georgetown to Kuah every day of the year.
These boats from the Georgetown Jetty to Kuah Jetty are operated by Langkawi Ferry Services and depart from Swettenham Pier located in the very north-east corner of Penang Island.

Swettenham Pier in Penang
They arrive at Kuah Jetty Point, just outside the main town of Kuah on Langkawi Island.
Timetable for the Ferry from Penang to Langkawi

(Jadual Feri Pulau Pinang ke Pulau Langkawi)

To see the boat timetable in the other direction from Langkawi click here >

Penang to Langkawi Ferry Schedule (Jadual / 时间表) during MCO / CMCO / RMCO (PKP / PKPB / PKPP) 2021 - 2022

For the latest information about the ferry schedule between Langkawi and Georgetown, Penang during the Movement Control Order / Recovery MCO, please go to the official website by clicking the link below:

For more travel options between Penang and Langkawi click here >

| Departs Penang | Arrives Langkawi |
| --- | --- |
| 08:30 | 11:15 |
| 14:00 | 16:45 |
To book tickets on these ferries click here >

Boats leave 365 days a year and are scheduled to take two hours and 45 minutes to three hours to cover the roughly 100 kilometre distance between Penang and Langkawi islands.
Langkawi Ferry Services fleet of high-speed boats can travel at speeds of between 32 and 38 Knots.

However, during rough seas, trips can take a bit longer and the trip can be rather unpleasant on this fairly long boat trip (making quite a few people seasick).
A fast ferry to Langkawi Island
Penang to Langkawi Ferry Ticket Prices

(Harga Tiket Feri Pulau Pinang ke Pulau Langkawi)

One-way / single fares cost:
Adult: 73.60 MYR (includes a port handling charge of 10 MYR).
Children aged 3 to 11: 54.90 MYR (includes a port handling charge of 9.90 MYR).
Infants below 2 years of age: 34.90 MYR (includes a port handling charge of 9.90 MYR).
There is no discount for return tickets - they cost double the amounts shown above.

Buying Ferry Tickets from Penang to Langkawi

(Beli Tiket Feri Penang ke Langkawi)

Booking your ferry tickets in advance is highly advisable as during busy times of the year as these boats can often be fully booked weeks in advance.

The easiest option for buying ferry tickets to Langkawi from Penang is to book them online.
The price is usually a little more than you would pay if you booked directly from the Langkawi Ferry company, but booking online will guarantee you a seat as you can book well in advance of your departure date.

If you wait until the last minute and try to buy your tickets just a few days in advance there is a good chance boats will be fully booked during the high season.

To book your Penang to Langkawi ferry tickets online now click here >

If you are already on Penang Island, you will be able to buy tickets from most places that sell travel services ie travel agents, backpacker hostels, hotels etc.
What they charge can often be a little bit more expensive, so shop around if you want to buy your tickets from one of these outlets.
You can also visit the Penang Port - Swettenham Pier - where there is an official Langkawi Ferry Services office that sells tickets (located in a row of agents behind the Jubilee Clock Tower).

To find the best places to stay in Langkawi click here >

Related pages:

How to get from KL to Langkawi Island >

How to get from Ipoh to Langkawi by train >

---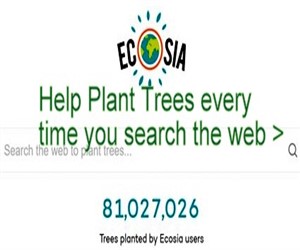 Ecosia - Search the Web - Plant Trees >