Train from Kuala Lumpur to Bangkok
There is currently no direct train from Kuala Lumpur to Bangkok, so you will have to make a stop or two along the way.
There are a number of ways you can make the trip from Kuala Lumpur to Bangkok by train, all of which will require changing trains and spending a few hours in transit or spending the night if you prefer.
Most people will make many stops when making this journey and you will find all the best places to stop below, with a few suggestions on places to visit along the way.
KTM ETS2 train from Kuala Lumpur Sentral
If you want to travel in the other direction from Bangkok to KL click here >

For information on travelling by bus from Kl to Bangkok click here >

Train from KL to Bangkok via Padang Besar

(Keretapi dari KL ke Bangkok melalui Padang Besar)
Now that the International Express that used to operate from Butterworth is terminating / originating from the border station of Padang Besar, this is the most direct way to get to Bangkok by train.
Train from KL to Bangkok via Hat Yai

(Keretapi dari KL ke Bangkok melalui Hat Yai)
Another slightly cheaper way is to take the ETS train to Padang Besar, then take a Shuttle Train from Padang Besar to Hat Yai in Southern Thailand.
Once at Hat Yai Junction station, there is a choice of trains to Bangkok (most are cheaper than the International Express Train).

You may have to spend a few hours in Hat Yai and there is a left luggage facility at Hat Yai station, so you can leave your bags and have a wander around the city.

Hat Yai Junction railway station >
Kuala Lumpur to Bangkok via Butterworth Penang

From KL Sentral railway station there are a number of ETS Trains a day to Butterworth Railway Station, which is right next to the ferry terminal to Penang island.
Please Note: The International Express is no longer departing from Butterworth and now departs from Padang Besar station on the Thai border..
You will now have to take a KTM Komuter service to Padang Besar from Butterworth to connect to this service.

KL to Bangkok via the Jungle Railway Line

A much longer way to get to Bangkok from KL is to take an overnight train to the north-east of Malaysia, then a bus to the border.
Just after crossing the border the Thai Railways line begins at Sungai Kolok.
Due to the troubles in the very South-East of Thailand, we would currently not recommend travelling this way.
See the Jungle Railway Timetable here >
For trains from Sungai Kolok to Bangkok click here >

For information about the train station in Bangkok click on the picture link below:

Bangkok train station Hua Lamphong >
For how to get from Bangkok station to popular destination in the city click here >

Please note: from January 2023 there is a new main train station in Bangkok where all long-distance trains from the south will terminate (apart from Ordinary/Commuter trains which will still use Hua Lamphong station).

For more information on the new trains station in Bangkok (Bang Sue Grand) click here >

Booking Tickets

Booking your train tickets in Malaysia is easy as you can either book them directly from any Malaysian railway station or online from the KTMB website or online ticketing agents.
Booking train tickets in Thailand is now available online.
If you want to book your tickets from Padang Besar or Hat Yai to Bangkok you can do that here >

Places to Stop on the Train from Kuala Lumpur to Bangkok

If you have plenty of time there are many places of interest along the KL to Bangkok train route.
The most popular first stop is the interesting city of Ipoh with its old colonial buildings and bus connections to the Cameron Highlands.
Next on the list is the island of Penang which can be reached by a short 15 minute ferry ride from Butterworth railway station. Penang has plenty of places of interest including the World Heritage area of Georgetown, beaches at Batu Ferringhi and jungle walks in the Penang National Park or around Penang Hill.
From Penang you can continue your rail journey up to Thailand or catch a ferry north to the Island of Langkawi to enjoy some of the best beaches on Malaysia's west coast and some duty free beer!
From Langkawi you can rejoin the railway line at either Alor Setar or Arau to catch the train to Thailand, or continue by boat and do a bit of island hopping along the islands of the West coast of Thailand.
Once you arrive in Thailand the first big city you come to is Hat Yai.
Here you can transfer to buses or minibuses to most popular tourist destinations such as Phuket, Krabi, Trang, Koh Lanta and Koh Phi Phi or continue on the train up to Surat Thani where buses will take you off to the ferry terminals for boats to Koh Samui and Koh Phangan or catch a bus from the station to Phuket and Krabi.

Once you get past Surat Thani the railway line takes you along the east coast of Thailand to some lesser known beach resorts around Lang Suan and Chumphon.
If you have been out to the Gulf of Thailand's island you can continue your rail journey from Chumphon by catching a ferry from Koh Tao to here.
North of Chumphon there are plenty of more smaller beach resorts to stop at like Bang Saphan, Ban Krut, Prachuap Khiri Khan and Pranburi.
Next comes the largest resort on the east coast south of Bangkok, Hua Hin and its much smaller and laid back neighbour, Cha Am.
North of Cha Am, the last beach resorts before getting into Bangkok are Puk Tian and Haad Chao Samran, both of which can be reached from the interesting town of Phetchaburi which is worth a short stop to visit its Royal Palaces and old Temples.
Related Pages:
Related Links:
Back to Kuala Lumpur Trains main page >

---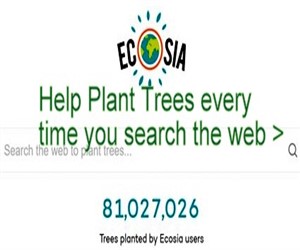 Ecosia - Search the Web - Plant Trees >