MRT Sungai Buloh to Pasar Seni Train Timetable, Price
The RapidKL MRT Sungai Buloh to Pasar Seni train is the best and quickest way to get to Chinatown in KL city centre as Pasar Seni MRT/LRT station is just a short walk from Petaling Street.

The duration of the journey by Mass Rapid Transit train from MRT Sungai Buloh to MRT Pasar Seni is 35 minutes.
At Pasar Seni integrated station, you can also connect to the Kelana Jaya LRT Line or if you are heading to Batu Caves, you can take the new pedestrian bridge over to the old KTM Kuala Lumpur railway station and take a KTM Komuter train from there.

MRT Sungai Buloh to Pasar Seni Route

(Laluan MRT Sungai Buloh ke Pasar Seni)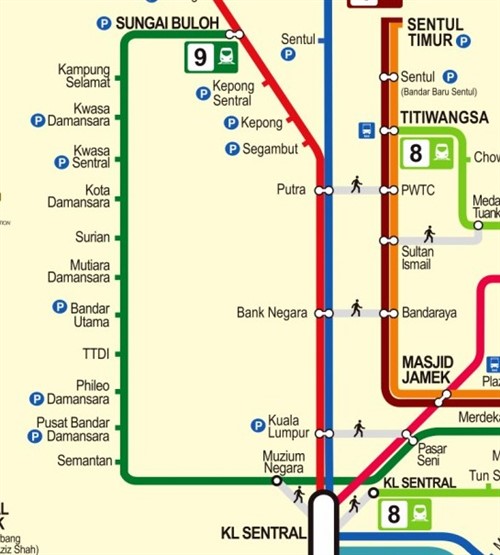 MRT Sungai Buloh to Pasar Seni train route map (click to view larger / full KL Transit map) >
Sungai Buloh MRT station is at the end of the line for trains on the Sungai Buloh to Kajang MRT Line (SBK Line) so all MRT trains departing from the station will be going in the direction of Pasar Seni.
On the route, trains stop at the following stations:

Sungai Buloh
Kampung Selamat
Kwasa Damansara
Kwasa Sentral
Kota Damansara
Surian
Mutiara Damansara
Bandar Utama
TTDI
Phileo Damansara
Pusat Bandar Damansara
Semantan
Muzium Negara (for KL Sentral via a pedestrian walkway)

Pasar Seni
MRT Ticket Price to Pasar Seni from Sungai Buloh

(Harga Tiket MRT ke Pasar Seni dari Sungai Buloh)
The train fare (tambang) for the MRT to Pasar Seni from Sg Buloh costs.
Cash Price fare: 3.70 RM / MYR
Cashless fare: 3.20 RM / MYR
Concession fare: 1.80 RM / MYR
The Cash Price fare is the price you pay if you do not have one of RapidKL's Touch n Go travel cards.

Tickets are available in the form of a token from vending machines at Sungai Buloh MRT station.

Sungai Buloh to Pasar Seni MRT Timetables / Operating Hours

(Jadual / Waktu Operasi MRT Sg Buloh ke Pasar Seni)
The first MRT train of the day departs at 06:00.
The last MRT train from Sungai Buloh to Pasar Seni departs at:
23:30 from Monday to Saturday.
23:00 on Sunday and public holidays.
The frequency of departures depends on what time of day you are travelling.
Trains depart from every 4 minutes during peak hours to every 7 to 10 minutes at other times of the day and early evening, then every 15 minutes in the late evening.

---
All MRT train fares and times that are shown on this site is for information only and may change without notice. Before travelling, we recommend you visit the official RapidKL/MyRapid website to check departure times/prices by clicking on the link below: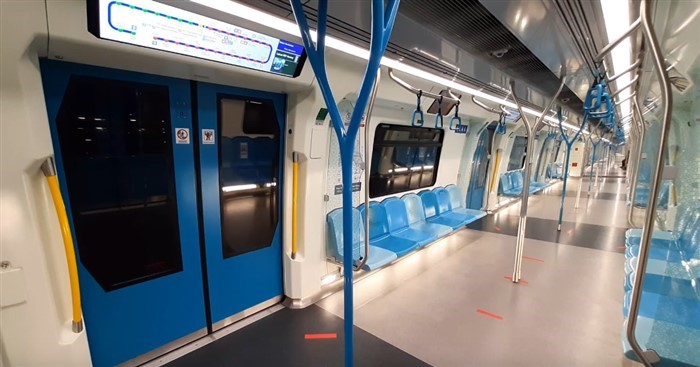 Picture of a carriage on an MRT train from Sungai Buloh to Pasar Seni
---
Related Pages:
Sungai Buloh KTM Komuter / ETS trains >

Sg Buloh to KL Sentral by MRT train >

MRT Sungai Buloh to KLCC LRT >

Sg Buloh to Kajang MRT train >

Sg Buloh to Bukit Bintang (Pavilion) MRT train >

Sg Buloh to Bandar Tasik Selatan / TBS Bus Station >

MRT Sungai Buloh to Merdeka / Plaza Rakyat LRT >

---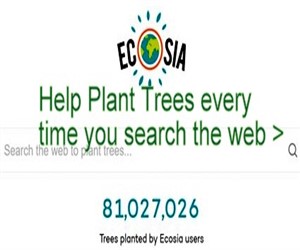 Ecosia - Search the Web - Plant Trees >