Train 109 Bangkok to Chiang Mai Ticket Price

Train 109 from Bang Sue Grand Station Bangkok to Chiang Mai is a slower Rapid service that offer the cheapest possible way to get to Chiang Mai.

---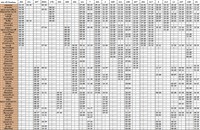 See the latest Bangkok to Chiang Mai train timetable here >
---
Train 109 Ticket Prices to Chiang Mai from Bangkok
3rd Class carriage seats (fan):

2nd Class carriage seats (fan):

2nd class day and night coach (Air-condition):
Adult Fare: 688 Baht Upper Berth - 758 Baht Lower Berth
Child Fare: 549 Baht Upper Berth - 619 Baht Lower Berth
If you would like to see the full timetable, with all the stops for train 109 click here >

To book tickets for this train online click here >

Back to the Bangkok to Chiang Mai timetable page >

---
Other ways to get from Bangkok to Chiang Mai:
Travel on this service is one of the slowest ways to travel, so you should also take a look at either:
Seats and Sleeping Berths on Train 109

If you can handle a long night in a noisy third class seat, this train offers the cheapest way to travel from Bangkok to Chiang Mai using any transport.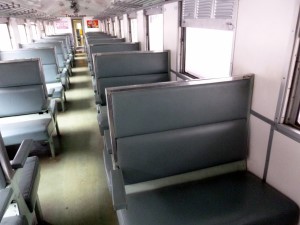 3rd class seating
The second class compartments are also fan cooled, but offer more comfortable seats.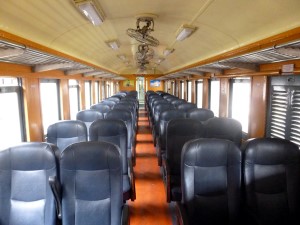 2nd class seating
By fare most comfortable are the Day & Night carriages.
Lower berths offer the most comfortable sleep and are considerably wider than the upper berths (so they cost more and sell out quickly).
These carriages are air-condtioned and can get quite cold at times, so bring something warm to wear.

2nd Class Day and night seats that convert in to comfortable beds
---
All long distance sleeper services in Thailand travel with a restaurant car attached, where you can buy reasonably priced food and soft drinks (no alcohol allowed) for dinner or breakfast.

Station Information
For information on the railway station in Chiang Mai, please visit the following pages on our site:
Chiang Mai Railway Station page >
How to get to / from Chiang Mai Station >

---
For information in the new Bang Sue Grand (Krung Thep Aphiwat Central Terminal) click here >
Booking Tickets on Train 109 Bangkok to Chiang Mai
As with all trains from Bangkok to Chiang Mai, you should book your tickets in advance as far as possible if you want to travel in anything other than third class.
Booking train tickets in Thailand is relatively easy and go on sale up to 90 days in advance.
You can by advance tickets from any SRT station advance booking office or ticket counter.
Or, you can book tickets online (extra admin fees apply) >

---
---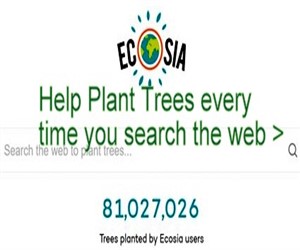 Ecosia - Search the Web - Plant Trees >