Bang Sue to Hat Yai Train

From January 2023, all long-distance trains to Hat Yai from Bangkok now depart from the new railway terminal at Bang Sue Grand Station (Krung Thep Aphiwat Central Terminal).

Bang Sue Grand in Bangkok, is the major intersection for the Northern, Northeastern and Southern Railway Lines in Thailand.
Bang Sue Railway Station is also close to the Northern Bus Terminal (Mo Chit) if you are continue you journey by bus.

To see the timetable in the other direction from Hat Yai Junction to Bang Sue click here >

* Train 41 is currently not in service
All services operate daily.

Timetable Notes:
Rap = Rapid
Sp. Ex. = Special Express
Sp. Ex. DRC = Special Express Diesel Railcar - (Sprinter Train)

Ticket Prices for the Bang Sue to Hat Yai Train

Tickets prices vary depending on what type of train, what class and if the carriage is air-conditioned or fan cooled.
The cheapest trains on this route are the Rapid services, with prices starting from 258 Baht for a 3rd class seat in a fan cooled coach.
Most people opt for the night sleeper carriages, as they are the most comfortable.

To see a full range of ticket prices for each type of train click here >

Booking Train Tickets from Bang Sue to Hat Yai

It is always best to book your train tickets in Thailand in advance, as many long distance services can be full during the busy tourist months of November to April.
The cheapest way to buy tickets is to go to any SRT railway station.
The larger stations will have an advance booking office, while at the smaller stations you can buy from the normal ticket counter.
If you don't mind paying a little extra:
You can also easily book train tickets online >

---
If you want to continue your journey in to Malaysia by train, you can take a Shuttle services from Hat Yai to Padang Besar on the Thailand - Malaysia border, then change to the KTM Malaysian Railways services from Padang Besar.
For the timetables of the Shuttle trains to the border click here >
For the long distance ETS timetable (to Ipoh / KL) click here >
For the Commuter timetable (to Penang / Butterworth) click here >

---
Related pages:
Chaing Mai to Bang Sue trains >
Find the best places to stay in Hat Yai city centre >
---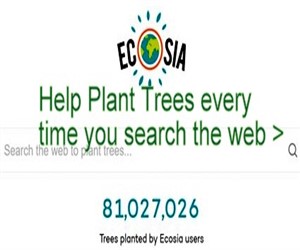 Ecosia - Search the Web - Plant Trees >