Jadual ETS Padang Besar Train Timetable - KTMB Malaysia
Below you will find the latest timetable (Jadual ETS Padang Besar) for departures from Padang Besar for the KTMB high-speed Electric Train Services (ETS).
At present, the high-speed trains run as far south as Gemas, with the last part of the line down to Johor Bahru (JB Sentral), yet to be completed.

Jadual ETS Padang Besar (ETS Padang Besar Timetable)

Padang Besar ETS Schedule:
If you are looking for the ETS Train to Padang Besar (keretapi ETS ke Padang Besar) please see our:
ETS Timetable northbound page here >

---
To view the full train schedule with all the stops, please see our:

---
All EP numbered trains departing from Padang Besar are now operated by the newer ETS2 trains that include a Business Class carriage.

ETS ticket price list to/from Padang Besar >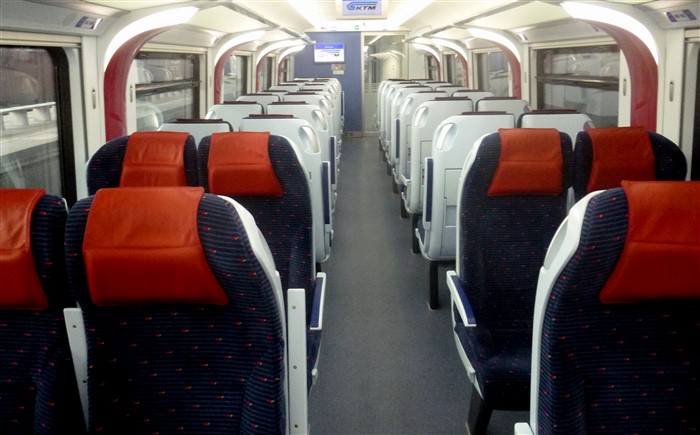 Picture of the inside / seats of an ETS train from Padang Besar
From February 2017, all ETS services will no longer be taking the branch line to Butterworth so you will now have to take the KTM Komuter Trains if you want to travel to Penang Island.
If you want to travel by train from Padang Besar to Butterworth and all places in between (such as Alor Setar, Sungai Petani and Arau), it is much cheaper to catch one of the new commuter (Komuter) trains which leave Pdg. Besar station throughout the day.
To see the full timetable for these Komuter Trains click here >

Padang Besar ETS Ticket Price
(Harga Tiket ETS Padang Besar)
For the latest train fares (tambang) to/from Padang Besar:
Visit our ETS fares page here >

Buy ETS Train Tickets from Padang Besar

(Beli Tiket Keretapi ETS dari Padang Besar)
ETS tickets can be purchased on the day of travel from the ticket counter at Padang Besar Train Station, which is located upstairs on the first floor, just behind the stairs near the cafe.

If you have just arrived from Thailand, you will need to bring some Malaysian money with you if you want to pay with cash, as there is currently no money changer at Padang Besar Railway Station.

If you want to make sure you get a seat, it is advisable to book your tickets prior to arriving at the station and if you plan to travel over the weekend, school or public holidays in Malaysia, we would highly recommend you buy your tickets in advance, as trains can often be full during these busy periods.
If you are in Thailand, this can easily be done online and often works out to be the same price as you would pay at the counter.

Click here to visit our online ETS train ticket booking page >

How to get to Padang Besar Train Station

(Bagaimana menuju ke Stesen Keretapi Padang Besar)

If you are heading into Malaysia from Thailand to catch the train from Padang Besar, there are a few ways to get to the train station (which is located on the border, just inside Malaysia).
There are a few Shuttle Trains now operating between Hat Yai Station and Padang Besar.
For the Hat Yai Shuttle timetable click here >

The other option is to catch a local bus from the clock tower in Hat Yai, to the main border crossing (located just next to the train station) or a minibus from Hat Yai bus station.
They will drop you off at the Thai immigration area, where you can walk (about 10 minutes) across the border, then take the stairs over the railway tracks to the station (located on your right as you leave Malaysian immigration area).
For more information about Padang Besar Railway Station click here >

---
---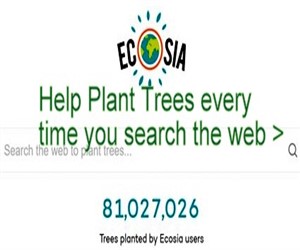 Ecosia - Search the Web - Plant Trees >