Train 37 Timetable Thailand
Bangkok to Sungai Kolok

Train 37 is a daily Special Express Train that leaves from Bangkok on Thailand's Southern Railway Line, terminating at Sungai Kolok Station, right on the Thailand - Malaysia border.

At Sungai Kolok the railway line ends and you have to walk over the border into Malaysia and catch a bus or taxi to Kota Bharu which is the nearest major city.
If you wanted to continue your railway journey South, the nearest station to Sungai Kolok on the Malaysian side of the border is Pasir Mas, which can also be reached by bus or taxi.
For trains from Pasir Mas or Kota Bharu south to Singapore or Kuala Lumpur:
Click here for the timetable >

Please note: Train number 37 is now also train 45, the train you take from Bangkok to Padang Besar.
Passengers for Padang Besar have to disembark at Hat Yai Junction Railway Station and transfer to another, much smaller train to take you to the border at Padang Besar.
Once at Padang Besar you then go through passport control and transfer on to the Malaysian KTM Berhad train network with:
Komuter (commuter) trains to Butterworth Penang >
Train 37 Timetable

Train 37 departs Daily

Seats / Beds:

Train 37 from Bangkok is an overnight sleeper train service so has beds available in both First and Second class, both of which are air-conditioned.
In 2nd Class, the Lower Berths are easily the best for travelling in, as they are much wider and offer much more space, plus a window.
The Upper Berths are slightly cheaper and quite a bit narrower, so for the sake of your comfort and a good nights sleep, try to get the lower berths, especially if your are tall or larger than average.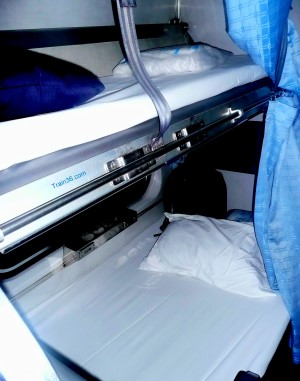 2nd class A/C sleeper berths
For shorter journeys, this service provides Second and Third Class seats, in fan cooled carriages.
2nd class fan seats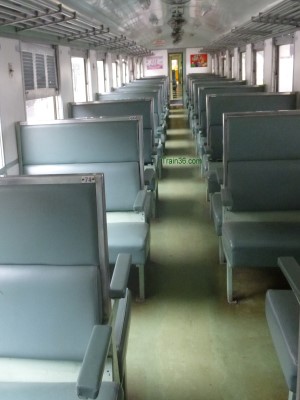 3rd class fan seats
Ticket Prices

Please see the following pages for fares on this route :
Bangkok to -
---
Station Information

Please see the following pages on our site for all you need to know about the major railway stations on this route.

Please check these departure times before travelling to the station by either :
Telephoning the 24 hour call centre on 1690.
Or visiting the Thai Railways Website by clicking here>>

---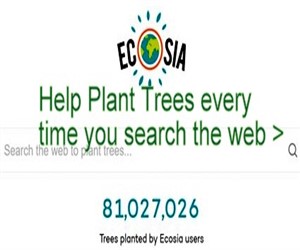 Ecosia - Search the Web - Plant Trees >