Bangkok to Chiang Rai Train
How to Travel by Thai Railways
The Bangkok to Chiang Rai train journey is a popular route for adventurers looking to explore the northern areas of the breathtaking country of Thailand.

To clear up any confusion, there is no direct train service from Bangkok to Chiang Rai.
Instead, you have to take a train from Bangkok to Chiang Mai, then connect via bus or a private transfer (if your budget allows) to reach Chiang Rai.
About the Bangkok to Chiang Rai Train (via Chiang Mai)

The initial train journey from Bangkok to Chiang Mai is a feast for the senses - picturesque views of the Thai countryside, the bustle of small town stations, and the opportunity to mingle with locals and fellow travellers alike.
This is believed by many to be the most comfortable way to travel from Bangkok to Chiang Rai by train and bus.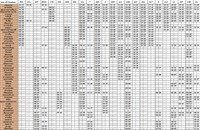 See the Bangkok to Chiang Mai train schedule here >
The train ride from Bangkok to Chiang Mai takes approximately 11 to 14 hours, depending on the type of train you choose. Trains, operated by the State Railway of Thailand, range from slower, cheaper Rapid Trains to more luxurious Special Express sleeper trains with either shared or private sleeper cabins. These sleeper trains are a fantastic way to make the long journey much more comfotable and enjoyable.
The Chiang Mai railway station
Once you arrive in Chiang Mai Railway Station, you can take some transport from the railway station to the Arcade Bus Station (Terminal 3) a little over 2 kilometres away (or you can walk there in about 30 minutes if you want to stretch you legs after the long train journey).
From here you can take a 3-hour bus ride from Arcade Bus Station to Chiang Rai. These buses are operated by a company called Green Bus and are typically air-conditioned and reasonably comfortable.
With frequent connections throughout the day, it's easy to find a time that suits your schedule.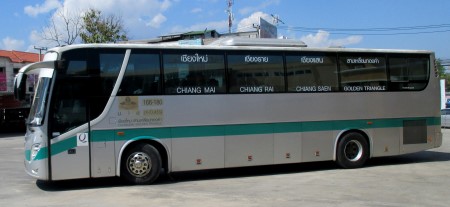 A Chiang Mai to Chiang Rai bus
As an alternative, there are also private taxis and private transfers available from Chiang Mai to Chiang Rai, however, these tend to be much more expensive. This method is quicker than the bus and offers the advantage of travelling at your own pace, with the opportunity to stop and admire the beautiful scenery along the way.
The total journey from Bangkok to Chiang Rai by train and bus, which covers a distance of roughly 900 kilometres, can take up to 20 hours, or a few hours less with one of the faster trains and a private taxi. It's wise to plan your journey and accommodations accordingly and maybe stop in Chiang Mai for a day or two to take in the sights of this interesting city.
Other Ways to get from Bangkok to Chiang Rai

If you're considering other forms of travel aside from the 'Bangkok to Chiang Rai train+bus' option, there are alternatives available. The quickest way is, without a doubt, to take a flight from Bangkok to Chiang Rai.
Several airlines operate daily flights from Bangkok to Chiang Rai from both BKK - Suvarnabhumi International Airport and DMK - Don Mueang International Airport. The flight time is approximately 1 hour 30 minutes, making this the fastest method to reach the beautiful northern region.
For those who are more budget-conscious, the cheapest way to travel from Bangkok to Chiang Rai is by bus. This journey takes around 11 to 12 hours and has the advantage of being a direct route, unlike the indirect train+bus option.
Most buses depart from the Mochit Bus Station in Bangkok.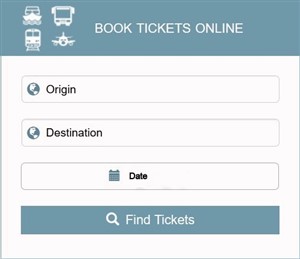 Book Transport Online >
---
Whichever method you choose, travelling from Bangkok to Chiang Rai can be something of an adventure, and all overland options provide an opportunity to see the varied and stunning landscapes of Thailand.
The Bangkok to Chiang Rai by train option may not be the fastest, but it does offer a unique and enriching travel experience, allowing travellers to immerse themselves in Thai culture and the countryside's serene beauty.
In comparison, the flight from Bangkok to Chiang Rai offers convenience and speed, making it the perfect choice for those short on time or who prefer a more comfortable journey.
The direct bus journey on the other hand, is the cheapest option and can be a good choice for budget-savvy travellers or those who want a straightforward travel option.
Now armed with these insights about how to travel from Bangkok to Chiang Rai by train you're well capable of selecting the right travel plan according to your preferences.
---
To sum up, the train journey, combined with either a bus or taxi, is not only an adventure but a method that greets you with endless sights of Thailand's rural charm. It might take longer, but the experience is well worth the effort.
The flight is the fastest and most direct way, making it ideal for travellers seeking comfort and efficiency. Meanwhile, the bus is the most economical. All three options have their unique appeals and benefits.
Remember, the journey is just as important as the destination. Choose the one that fits your travel style, expectations, and budget. Enjoy your adventure from Bangkok to Chiang Rai, and make your journey a memorable part of your Thailand exploration!
To book train, bus or flights in Thailand click here >

---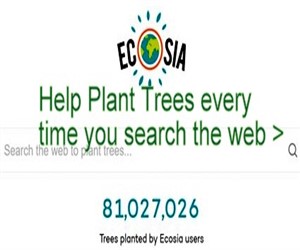 Ecosia - Search the Web - Plant Trees >