ETS Alor Setar to KL Sentral Kuala Lumpur
KTM Train Schedule and Fares
View the train timetables for the new ETS Alor Setar services to KL Sentral in Kuala Lumpur, Malaysia.

The new ETS Train from Alor Setar in Kedah state, started running in July 2015 and is now the quickest way to travel from Alor Setar to KL (or vice versa).

These ETS Gold and Platinum Services between Alor Setar and Kuala Lumpur are limited stop services and originate from the Thai border Station at Padang Besar.

Alor Setar ETS Trains to Kuala Lumpur

KTM ETS Alor Setar to KL Sentral Kuala Lumpur Schedule

(Jadual ETS Alor Setar ke KL Sentral)

*************

Movement Control Order (MCO / CMCO / RMCO) - (PKP / PKPB / PKPP) 2021

KTM has a new temporary ETS service for 2021.
Temporary ETS Timetables (Jadual / 时间表) for September 2021

---
*************
For the train timetable in the other direction from Kuala Lumpur to Alor Setar click here >

KTM Alor Setar to KL Sentral ETS Schedule:
Please note: Due to Covid 19, KTM is currently operating a reduced temporary schedule - to see the latest temporary ETS timetable click here >

| Train Number | Departs Alor Setar | Arrives KL Sentral | Operating Days |
| --- | --- | --- | --- |
| EP 9201 | 10:19 | 15:05 | All |
| EP 9203 | 14:19 | 19:09 | All |
| *EP 9275 | 15:54 | 20:44 | All |
| EG 9425 | 16:35 | 21:35 | All |
| | | | |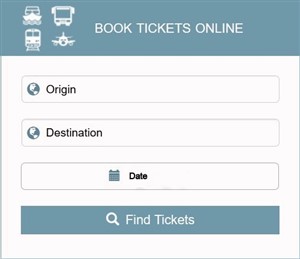 Buy Train Tickets Online (Beli Tiket Kereta Api) >
To see a list of all ETS train ticket prices from Alor Setar click here >

* These services operate with the newer ETS2 trains that include a new Business Class coach.

Trains with numbers starting with EG are ETS Gold Services.
Trains with numbers starting with EP are ETS Platinum Services.
Once you arrive at KL Sentral station, if you want to connect to the KTM Komuter services to places like BTS / TBS bus terminal, Shah Alam, Port Klang, Seremban, Tampin...

You can see the latest KTM Komuter train timetable here >

All of the trains from Alor Setar to Kuala Lumpur now take the direct route down the North - South West Coast railway line and no longer take the branch line to Butterworth, Penang

To see the full ETS timetable on this route with all the stops click here >

---
---
You can use these ETS Train Services to travel from Alor Setar to Ipoh, Kampar, Kuala Kangsar, Parit Buntar, Sungai Petani, Taiping, Tanjung Malin and Tapah Road to the south.
Some services continue south to Seremban or Gemas where the new dual electrified tracks currently end.
If you want to continue your journey by train further south to Johor Bahru (JB Sentral) or Singapore (Woodlands), you will have to change train at Gemas and take a Shuttle Train to JB.

ETS Ticket Prices from Alor Setar to KL Sentral:

(Harga Tiket ETS Alor Setar ke KL Sentral)
Ticket prices for these ETS Gold Service Trains between Alor Setar and KL Sentral can now vary due to KTM's Flexi Fare system:
The basic fares are:

Adult : 70 MYR
Child : 39 MYR
Platinum Services cost:

Adult: 93 MYR
Child: 51 MYR

What you will actually pay will now vary with the Flexi Fare pricing.
To learn more about Flexi Fares from Alor Setar click here >

For all other fares on this service to / from Alor Setar click here >

Booking Tickets / Seats

All travel on ETS Tranis in Malaysia requires a reservation and the earlier you book your seats, the less likely you are to be disappointed, as the train can often be full.
To make a reservation, you can either visit any KTM railway station, or more simply book your tickets online.
To book tickets online now click here >

---
Related Links :
Book Train Tickets in Malaysia Online
Alor Setar Train Station Information
How to travel from Langkawi to KL

Intercity trains Alor Setar - Kuala Lumpur
---
Go to Alor Setar Trains main page >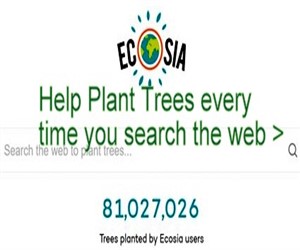 Ecosia - Search the Web - Plant Trees >